Ann Arbor Comprehensive Treatment Center
Submitting...
Validating Captcha...
An error has occured. Details of this error have been logged.
This submission has been flagged as spam. If you have recently submitted a form, please wait a little while before trying again.
Submission Success!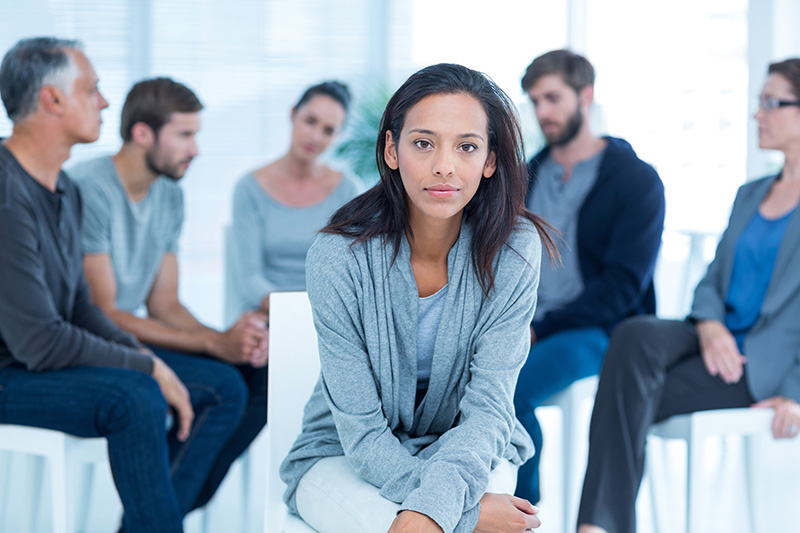 Breaking the cycle of addiction starts with asking for help.
---
Ann Arbor CTC helps patients establish a strong foundation for opioid addiction recovery.
Is Ann Arbor CTC right for you?
Ann Arbor Comprehensive Treatment Center (CTC) offers outpatient treatment for adults age 18 and older of all genders who are struggling with opioid use disorder. The center, which is located in Ann Arbor, MI, provides medication-assisted treatment (MAT).
About Ann Arbor Comprehensive Treatment Center in Ann Arbor, MI
Ann Arbor Comprehensive Treatment Center (CTC) is a premier provider of opioid addiction treatment for adults age 18 and older. At our methadone clinic in Ann Arbor, Michigan, adults receive medication-assisted treatment, or MAT, in a convenient outpatient format. MAT combines prescription medication and counseling to provide a whole-person approach to opioid addiction recovery.
Medication-assisted treatment can be a safe and effective way for people to stop opioid use and lay the groundwork for long-term recovery. This specialized approach to care, which is supported by years of research, offers many valuable patient benefits, including better employment outcomes, reduced illicit opioid use, and improved treatment retention.
In MAT programs, adults receive medication to manage the physical challenges of opioid addiction recovery. They also participate in counseling to help them process difficult emotions and learn healthy behaviors and coping skills.
In our medication-assisted treatment program, we offer four medication options for patients: methadone, buprenorphine, Suboxone, and naltrexone. Our outpatient treatment program also includes individual and group therapy sessions to support patients' recovery efforts.
At Ann Arbor CTC, we're pleased to offer a variety of medications along with comprehensive counseling services for our patients. We believe that these services may set us apart from traditional methadone clinics, which typically provide a smaller set of treatment options. Through our comprehensive program, we can provide highly personalized care for adults who have a broad range of treatment needs and goals.
As part of our treatment approach, we also aim to create a welcoming environment for each person who seeks care at our outpatient rehab. We know that some people may be reluctant to get care at a methadone clinic or similar facility because they've heard harmful myths about medication-assisted treatment. We want people to feel reassured that their health and well-being will be our top priorities when they participate in our outpatient treatment program.
At our Ann Arbor methadone clinic, we strive to provide life-changing treatment for adults who are struggling with addictions to heroin, prescription painkillers, and other opioids. By participating in medication-assisted treatment at our facility, adults can improve their well-being and find success in recovery.
Value of Methadone Clinics for Medication-Assisted Treatment
A methadone clinic is a treatment center that uses methadone to treat addictions to opioids. Methadone, an opioid agonist, acts on the same receptors in the brain as opioids like heroin and morphine. However, it does not produce the same sense of euphoria drugs like heroin do.
Instead, methadone can help your body adjust as you withdraw from opioids. Methadone works by relieving the physical challenges of opioid withdrawal, including minimizing opioid cravings. By making the withdrawal process more manageable, methadone treatment can help you end opioid use and get on the path to a healthier future.
According to the Substance Abuse and Mental Health Services Administration (SAMHSA), methadone and other MAT medications are most effective when they are offered with therapy. This is why receiving care at a reputable methadone clinic can be so valuable. When you take methadone as part of a trusted medication-assisted treatment program, you can benefit from focused support services like counseling. These services can support your recovery efforts and help you make lasting positive changes in your life.
If you're wondering whether a methadone treatment program may be right for you, you may have a lot of questions, including:
How can I find a reputable methadone clinic near me?
How will I know if methadone is the appropriate medication to support my recovery?
Will I receive ongoing support to ensure that my methadone treatment plan is safe and effective?
In our outpatient treatment program, we assess each person's health and substance use history to determine the right medication and dosage for them. Our experts also take the time to understand each person's unique therapeutic goals. These assessments allow them to create an individualized treatment plan that outlines the medication and counseling that can best promote a patient's success.
As a person progresses through our outpatient rehab program, our experts carefully monitor their progress and adjust their medication and support services if needed. At all times, a patient's individualized treatment plan serves as the guidepost for their ongoing care.
Value of Suboxone Clinics for Medication-Assisted Treatment
At our premier outpatient rehab, we understand that each person who seeks care for an opioid addiction has unique needs and that methadone may not be the right medication for everyone. For this reason, we also offer Suboxone, buprenorphine, and naltrexone for patients.
Buprenorphine is a partial opioid agonist that can help with opioid withdrawal and cravings, while Suboxone is a medication that combines buprenorphine with the opioid blocker naloxone to achieve the same results. Naltrexone medications such as Vivitrol work by blocking the impacts of opioid drugs as well as reducing opioid cravings.
At Ann Arbor CTC, we understand that people who are considering medication-assisted treatment may want to learn more about the various medication options, including Suboxone. If you are currently searching for a Suboxone doctor near Ann Arbor, Michigan, we think that you should take a closer look at our leading Suboxone clinic.
If you're considering seeking medication-assisted treatment at a Suboxone clinic, you're likely to have questions, such as:
How can I find a Suboxone doctor near me who is able to provide comprehensive care?
What are the benefits of participating in counseling while taking Suboxone?
Can I receive personalized care that addresses my specific recovery needs and goals?
At our outpatient rehab, Suboxone may be a safe and effective component of someone's medication-assisted treatment plan. It does not merely replace one drug with another, but instead facilitates improved physical and mental well-being that can help people resist opioid use, engage in treatment, and lay a foundation for long-term success. Suboxone can be appropriate for both short- and long-term use with monitoring from qualified professionals like the ones at our clinic.
If you take Suboxone, you should ideally do so while also receiving counseling. At our Suboxone clinic in Ann Arbor, a person's treatment plan can include individual and group therapy sessions with our qualified professionals. In individual therapy sessions, you can receive focused feedback from your counselor, while in group therapy, you can also connect with a recovery community and benefit from the support of peers.
Throughout your time at our Suboxone clinic, you can feel confident that you'll receive personalized care that honors your unique needs and experiences.
What To Expect at Our Outpatient Rehab for Opioid Addiction
At our outpatient rehab, we're committed to helping people break the cycle of addiction and get on the road to long-term recovery.
Often, the first step of this process involves asking for help. At our methadone clinic in Ann Arbor, we provide personalized support from the moment a person seeks treatment at our center.
Our admissions process begins with an initial intake appointment, which can help us better understand your needs and determine how our program can meet them. Our staff members will ask questions about your medical history and your recovery goals and administer other assessments as needed. If you begin receiving care at Ann Arbor CTC, your initial intake evaluation will form the basis of your individualized treatment plan.
We know that seeking opioid addiction treatment at a methadone clinic or CTC like ours can bring up a lot of anxiety. So we strive to help each person gain a clear picture of what to expect from treatment. If you have questions or need support at any stage of your treatment journey, we encourage you to talk to our staff members. We want to help you approach recovery with confidence and will be happy to provide information and support throughout your time with us.
During your time in our outpatient treatment program, we also hope that you will fully engage in the counseling component of your care. This valuable process can involve:
Exploring factors that might have led you to abuse opioids
Rebuilding your self-confidence
Exchanging support and discussing shared experiences with others in our MAT program
One of the key goals of our medication-assisted treatment program is to help you acquire the skills that can support your ongoing recovery.
Directions to Our Methadone Clinic
Are you looking for a methadone clinic near you that can provide quality care in an atmosphere of dignity and respect? Our CTC in Ann Arbor, Michigan, may be the right place for you or your loved one.
Located about 2 miles west of the downtown area, our clinic is close to many restaurants, shops, parks, and other amenities. We are also located within close driving distance of the University of Michigan. And we are situated close to Interstate 94, allowing easy access from areas both north and south of the city.
If you are traveling to our outpatient rehab facility from downtown, simply head west on East Huron Street, and then, in about 1 mile, continue onto I-94BL North/Jackson Avenue. In about 0.8 miles, turn left onto South Maple Road. Take a slight right to remain on South Maple Road, and you'll find our facility on your right.
If you are coming from the University of Michigan area, you may also travel to our facility via East Huron Street and Jackson Avenue. Alternatively, you can head west on Hill Street, turn left onto South Main Street, and then take a right onto Pauline Boulevard. After traveling on Pauline Boulevard for 1.6 miles, take another right onto South Maple Road and head north until you reach our treatment center.
Our facility is open Monday-Friday from 6 a.m.-2 p.m. and Saturday from 7-10:15 a.m. Medicating hours are Monday-Friday from 6-10:15 a.m., Saturday from 7-10:15 a.m., and Sunday by appointment with our on-site staff.
If you are ready to take the next steps on your recovery journey, we encourage you to contact our team today.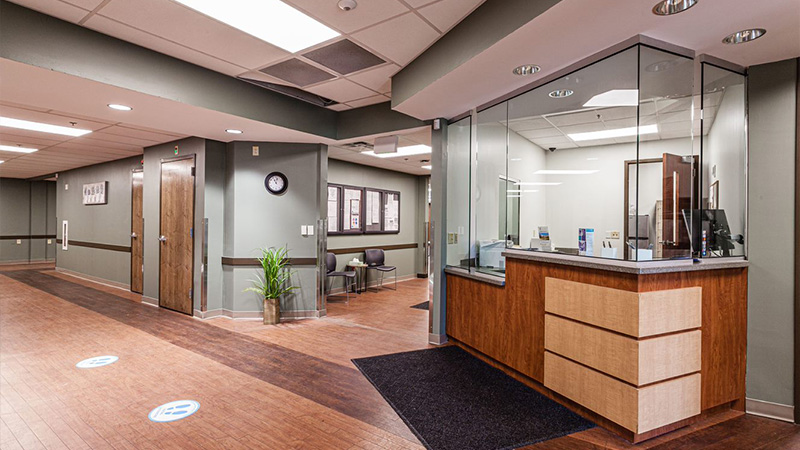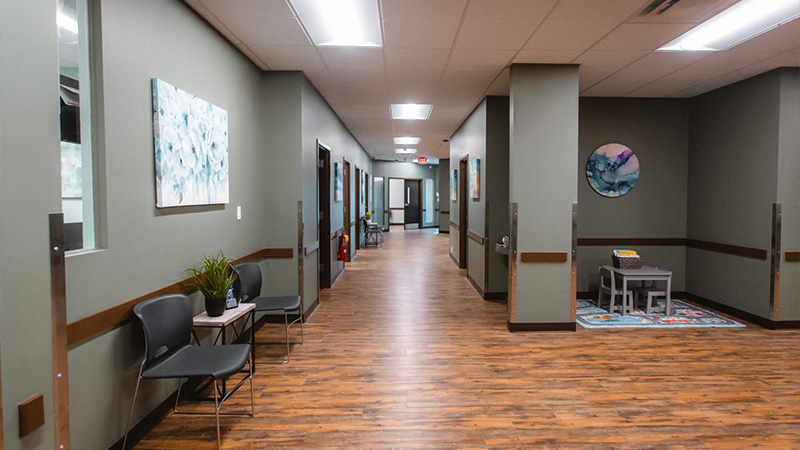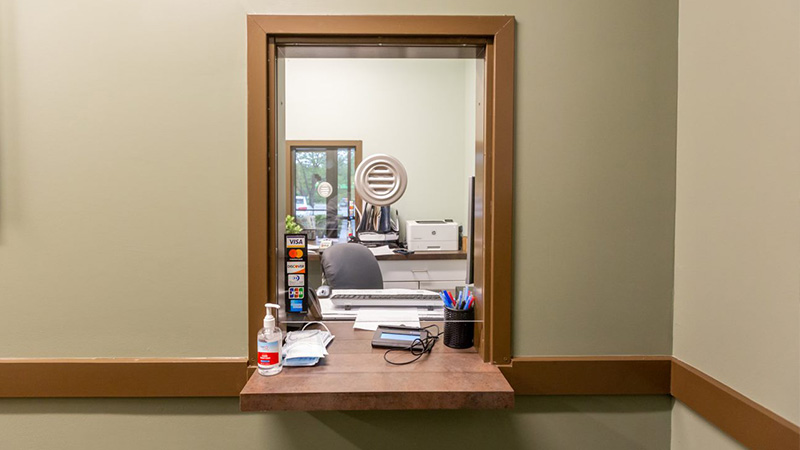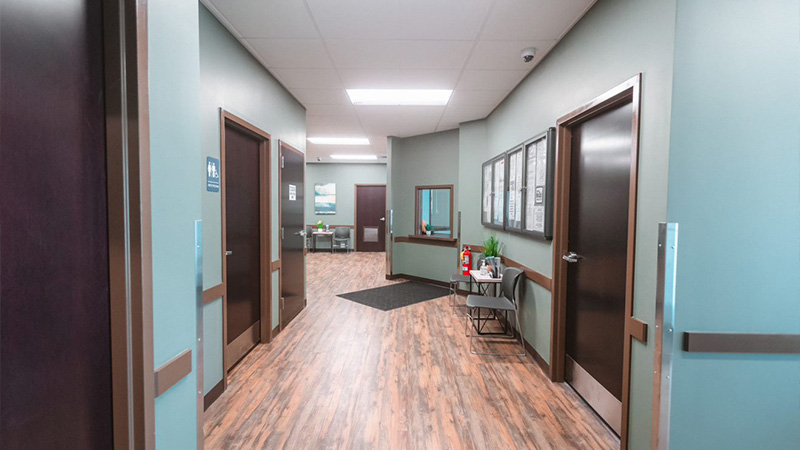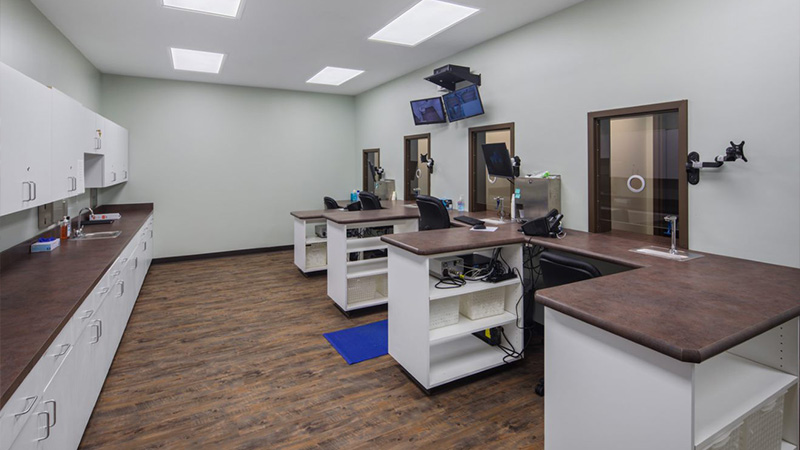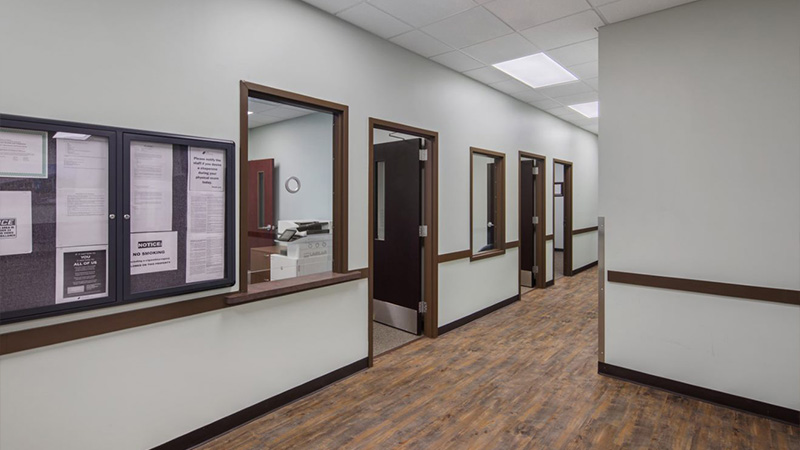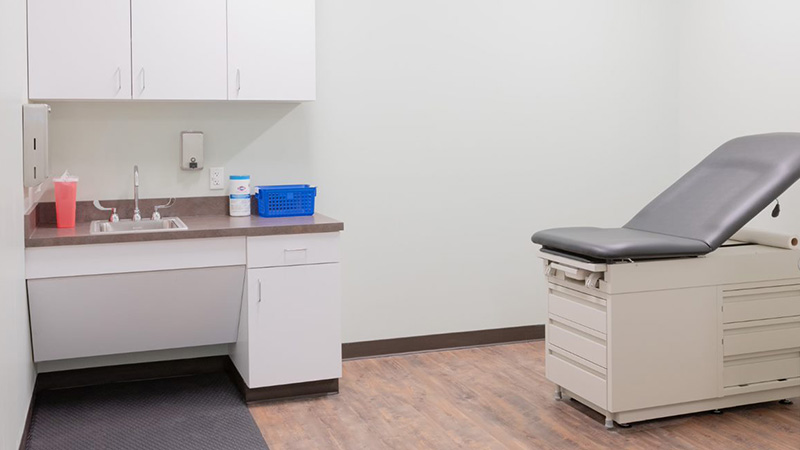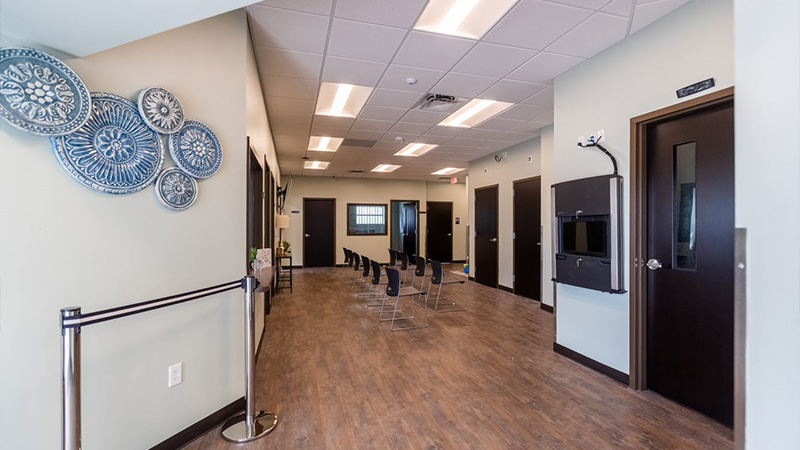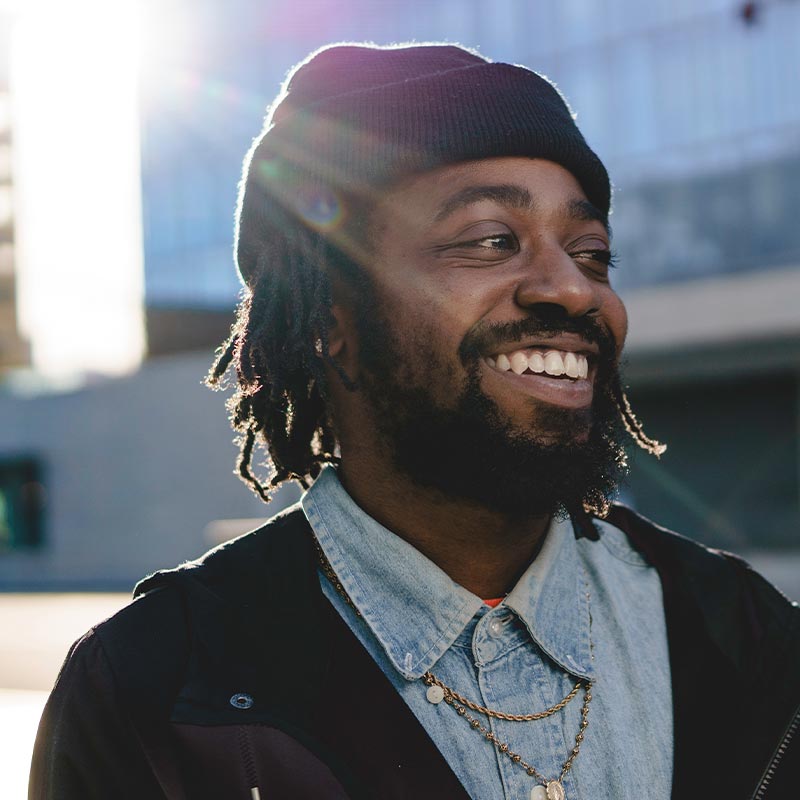 "This place saved my life. Yes it was hard and yes it took time, but you know it's all worth it if you want to change."
– A Former Client