Lansing Comprehensive Treatment Center
2025 South Washington Ave, Suite 210
Lansing, MI 48910
Business Hours
Mon-Fri: 6am-2:30pm
Sat: 6am-10:15am
Sun: Closed
Medicating Hours
Mon-Fri: 6am-12pm
Sat: 7:30am-9:30am
Sun: Closed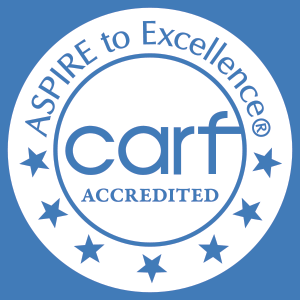 About Lansing Comprehensive Treatment Center in Lansing, MI
Located in Lansing, Michigan, Lansing Comprehensive Treatment Center (CTC) provides medication-assisted treatment (MAT) to adults age 18 and older who are struggling with opioid use disorder.
Research over many decades has made it clear that MAT is both the safest and most effective way to help people prevent relapse and enjoy successful long-term recovery from opioid addiction. Participating in MAT is proven to help people achieve better outcomes.
Many methadone clinics give only one medication option to help treat the often painful effects of withdrawal and intense cravings, but our Lansing center offers both methadone and buprenorphine. Each patient's medication regimen combines with individual and group therapy sessions to serve as the full MAT experience.
These medications have different effects depending on the person, so our staff of esteemed professionals will develop a personalized treatment plan to determine the dosage and type that are right for you.
Therapies Used at Our Lansing Clinic
The most effective form of MAT has a therapeutic component to complement the medication that helps reduce the physical complications of opioid addiction. But not all methadone clinics are created equal when it comes to therapy.
At our Lansing addiction treatment center, we offer individual and group therapy. These sessions help you from a mental, emotional, and social standpoint by allowing you to dig deep into understanding what patterns and decisions led to your struggles with opioid use disorder and how you can change those behaviors moving forward.
Individual therapy puts you one-on-one with a trained professional to discuss your current struggles and begin to determine the best course of action for you to successfully move toward long-term recovery. Group sessions allow you to talk with others who are struggling with opioid addiction, understand that you're not alone in this process, and develop relationships that can help you on your recovery journey.
What to Expect at Lansing CTC
Anyone who makes the decision to receive treatment for opioid addiction at a methadone clinic is taking a courageous step. Our goal is to make the process as easy as possible once you reach that conclusion.
Our Lansing center strives to make the admissions process stress-free. At your intake appointment, our staff will ask you questions about your medical history, any previous treatment you've participated in, and your goals in MAT. We'll then guide you through a series of tests, such as a physical exam, so that we can finalize your personalized treatment plan that takes into account your unique needs.
All we ask from you is that you play an active role in your recovery. Ask questions, participate fully in therapy sessions, and always bring the mindset that long-term recovery is achievable. The professionals at our Lansing CTC will make sure that you rediscover everything life has to offer.