San Diego Comprehensive Treatment Center
Submitting...
Validating Captcha...
An error has occured. Details of this error have been logged.
This submission has been flagged as spam. If you have recently submitted a form, please wait a little while before trying again.
Submission Success!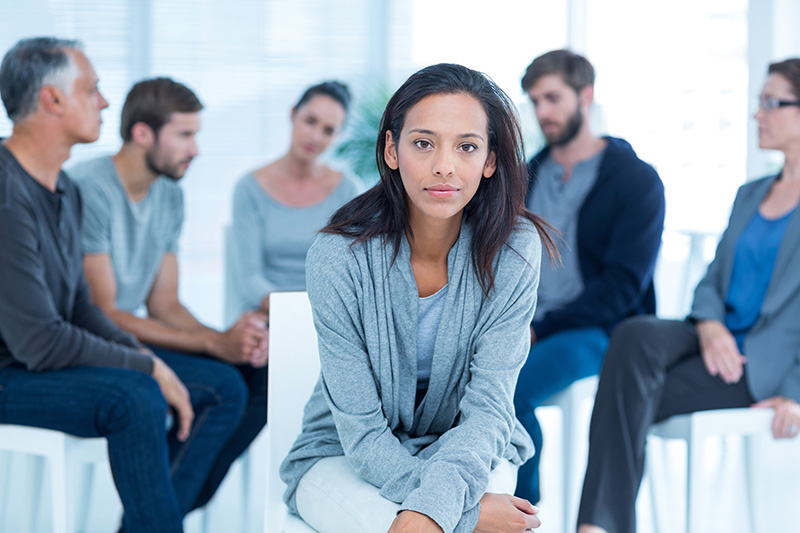 Breaking the cycle of addiction starts with asking for help.
---
San Diego CTC helps patients establish a strong foundation for opioid addiction recovery.
Is San Diego CTC right for you?
San Diego Comprehensive Treatment Center (CTC) offers outpatient treatment for adults age 18 and older of all genders who are struggling with opioid use disorder. The center, which is located in San Diego, CA, provides medication-assisted treatment (MAT).
About San Diego Comprehensive Treatment Center in San Diego, CA
Opioid addiction, which is also known as opioid use disorder, is a serious and potentially dangerous disease that can severely impact a person's mental and physical health if left untreated. Unfortunately, for many years, opioid addiction has been at epidemic levels worldwide. However, there is effective, life-saving treatment available.
San Diego Comprehensive Treatment Center (CTC) is an outpatient rehab facility that provides opioid addiction treatment services for adults age 18 and older. Located in San Diego, California, we offer medication-assisted treatment (MAT) to help people who are suffering from opioid use disorder find the essential support they need to begin building a strong foundation for better health.
Endorsed by both the Substance Abuse and Mental Health Services Administration and the National Institute on Drug Abuse, medication-assisted treatment is a thoroughly researched approach that has proved to lead to improved rates of sustained recovery. MAT uniquely combines the use of counseling services and prescription medication to help people stop using opioids.
Prescription medication, when taken under the guidance of a qualified professional, can help patients complete the withdrawal process safely and comfortably. We are not a typical methadone clinic or Suboxone clinic that provides patients with only one kind of prescription drug. At San Diego CTC, we understand that not all patients benefit equally from taking the same type of medication. For this reason, we have several options so that people who seek care with us can access the medication that best suits their needs during outpatient rehab.
We offer four types of medication to treat opioid addictions: methadone, buprenorphine, Suboxone, and naltrexone. Our professionals carefully determine which medication and dosage is right for each patient based on information gathered during their initial evaluation. During this assessment, our team collects details regarding a person's current living situation, past drug use, and medical history. With this knowledge, we can begin to formulate a treatment plan that will best support their recovery journey.
We are proud to provide the San Diego community and people from across the country with clinically excellent medication-assisted treatment services. If you or someone you love can benefit from treatment at our methadone clinic, please contact us today.
Value of Methadone Clinics for Medication-Assisted Treatment
A methadone clinic is a center that uses methadone to treat addictions to heroin and other opioids. In these clinics, methadone is administered to help patients end opioid use in a safe manner. Methadone is a prescription medication that can help people reduce cravings and successfully complete withdrawal. It is available in several forms, including liquid, powder, and tablet, and should always be taken under the supervision of a medical professional.
People who receive care at a methadone clinic follow an outpatient treatment program model that allows them the flexibility to participate in methadone treatment during the day and return home in the evening. Some people may feel an obligation to continue working or fulfilling other outside responsibilities while in treatment, and outpatient rehab centers like ours give them the chance to do so.
If you are considering care at a methadone treatment center, you may have a list of questions, such as:
Is an outpatient treatment program right for me?
How can I find a methadone clinic near me? And how do I know if it is reputable?
What is the benefit of receiving treatment at a methadone clinic over other medication-assisted treatment centers?
How can I learn more?
If you find yourself in this position, we encourage you to reach out to a member of our team today. You don't need to feel alone in your search for quality care. No matter what your questions are, we are here to assist you, and we will do our best to ease your concerns. The first step toward finding the right methadone treatment center is often the most difficult one to take, but we can help.
Value of Suboxone Clinics for Medication-Assisted Treatment
Like methadone treatment, Suboxone treatment is an evidence-based approach to treating opioid use disorder. At a Suboxone clinic, patients receive Suboxone, which is a prescription medication that contains buprenorphine and naloxone. Combined, these two drugs work together to decrease the negative impacts of withdrawal and reduce a person's reliance on opioids.
The use of Suboxone yields the most desirable results when it is paired with counseling sessions, during which patients can learn coping skills that may help prevent relapse. In therapy at our Suboxone clinic, people can explore the underlying causes of their opioid use while making meaningful connections with peers who understand what they are going through. By listening to the experiences of others and sharing their own, patients can establish valuable relationships with one another that may provide an added layer of support during treatment.
While Suboxone has been used to treat opioid addictions for decades, there is a stigma surrounding Suboxone treatment that persists today. Common myths about Suboxone treatment include:
Suboxone is merely a substitute for other prescription medications.
Suboxone should only be used for a short period of time.
A person is not really in recovery if they are receiving Suboxone treatment.
These misconceptions are not true, and, unfortunately, they can create an additional barrier to treatment for people who are suffering from opioid use disorder. When taken under the direction of a professional, Suboxone can help a person achieve long-term recovery and live a productive, fulfilling life.
If you look up "Suboxone doctors near me" or "Suboxone clinic near me" during an online search for a local Suboxone treatment center, you may find an overwhelming amount of information. If you aren't sure where to begin on your journey to finding care, reaching out to our team can be a great first step. Rather than sorting through a sea of information on the internet, you can speak directly with a member of our staff who can outline the differences between methadone clinics and Suboxone clinics for you. We can also help you learn more about other medications, like buprenorphine and Vivitrol, that are available through medication-assisted treatment services.
What to Expect at Our Outpatient Rehab for Opioid Addiction
If you don't know what to expect when you participate in an outpatient treatment program, we will do our best to answer any questions you may have. At our outpatient rehab center in San Diego, California, we value transparent communication with our patients, and we always want to provide clear information about what our medication-assisted treatment process entails.
Our professionals understand that no two people have the same life experiences, and their care should reflect that. At our CTC, we tailor each patient's treatment plan to support their unique needs and vision of what recovery from an opioid addiction looks like for them. We take a whole-person approach to care that addresses the emotional, mental, and physical aspects of opioid addiction. Our team believes that each patient possesses inherent strengths that they can use to their advantage to maintain recovery from an opioid addiction. We are dedicated to helping our patients identify these intrinsic skills so that they can build on them during treatment.
MAT is most effective when a patient is fully engaged in the process. If you seek care at our methadone clinic, we hope that you will give treatment your full effort and play an active role in your recovery. We encourage you to do so by being focused, present, and involved during therapy sessions. At San Diego CTC, we will take the time to get to know you personally so that we can help you achieve the very best outcomes. With our help, you can receive the comprehensive support you need to sustain recovery for a lifetime.
Directions to Our Methadone Clinic
San Diego CTC methadone clinic is located in the Kearny Mesa neighborhood, which is just a short drive from downtown San Diego and San Diego International Airport. To reach our CTC from either location, simply take CA-163 north to Kearny Villa Road off Exit 8. You will then take Topaz Way and Complex Street to reach our location at 8898 Clairemont Mesa Boulevard.
If you found our CTC by Googling "methadone clinic near me" or "local methadone treatment center," you may be within driving distance of our facility. In that case, there are many major highways and interstates surrounding our methadone clinic that you may want to consider as you make travel arrangements. In addition to taking CA-163, you can get to our CTC via I-805, I-15, and State Route 52.
We are also just two hours south of Los Angeles. So if you are visiting us from another part of the country, it may be more convenient for you to fly into one of the larger airports in the area, like Los Angeles International or John Wayne. If you have any questions about how to find our methadone clinic, please do not hesitate to reach out to a member of our team.
Our methadone clinic is open Monday, Tuesday, Thursday, and Friday from 5:30 a.m.-2 p.m. and Wednesday from 5:30 a.m.-noon. Medicating hours are 5:30 a.m.-1 p.m. Monday, Tuesday, Thursday, and Friday and 5:30 a.m.-noon Wednesday. On the weekend, we hold medicating hours from 7-10 a.m. Saturday, and we are closed Sunday.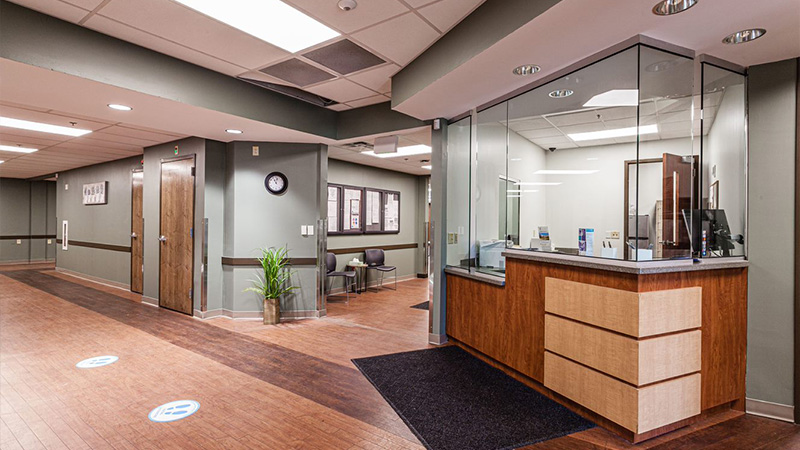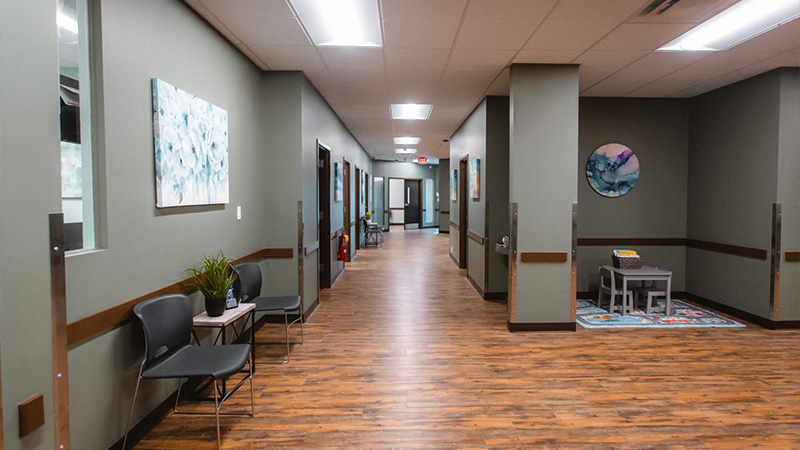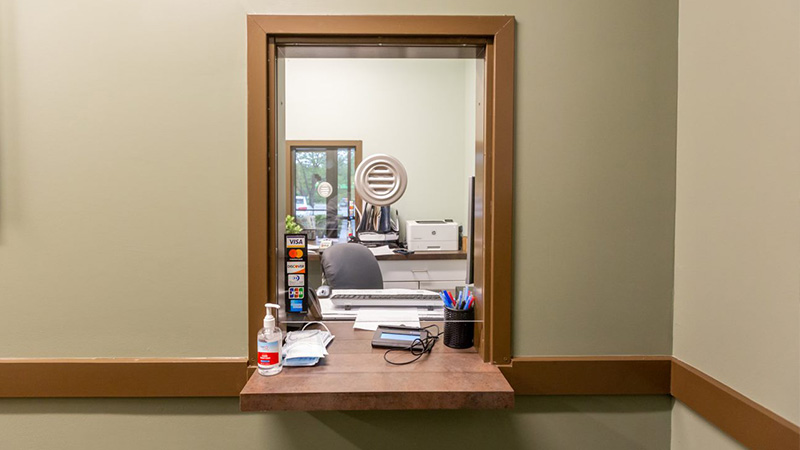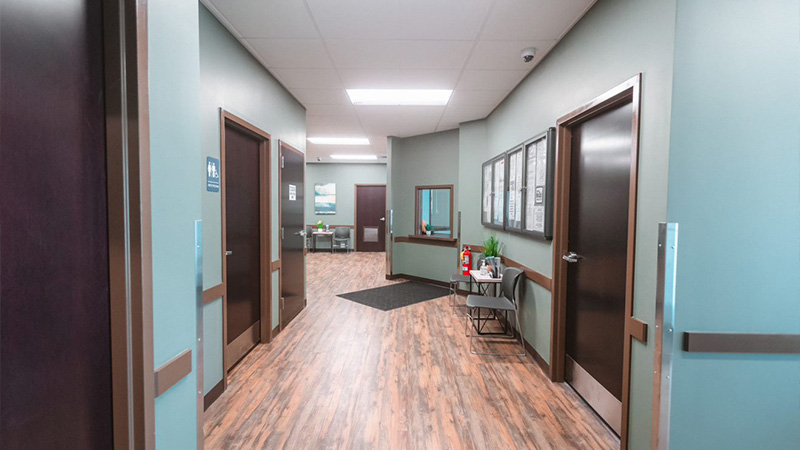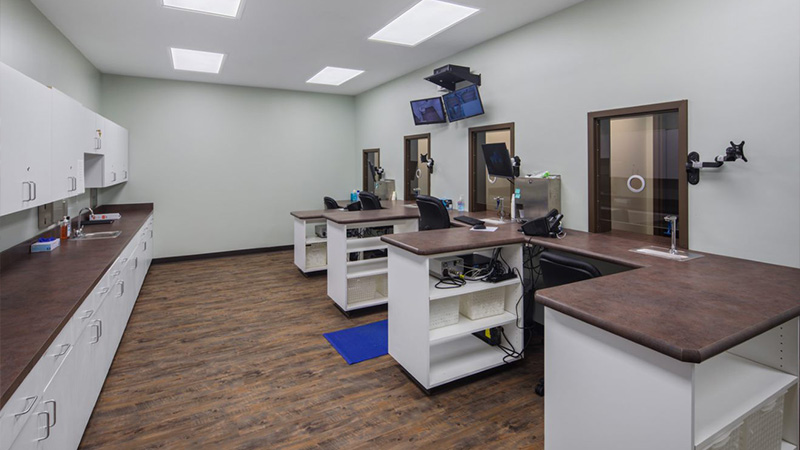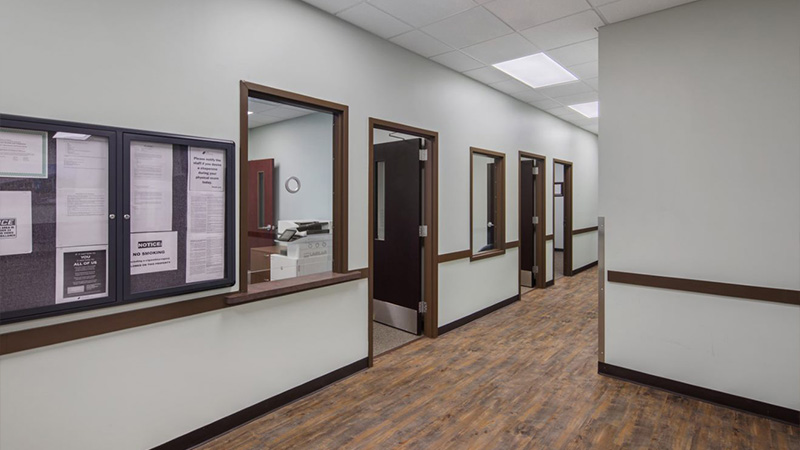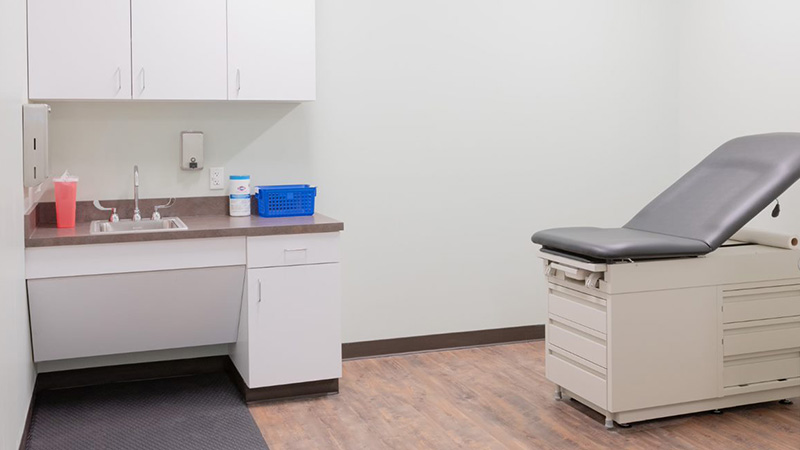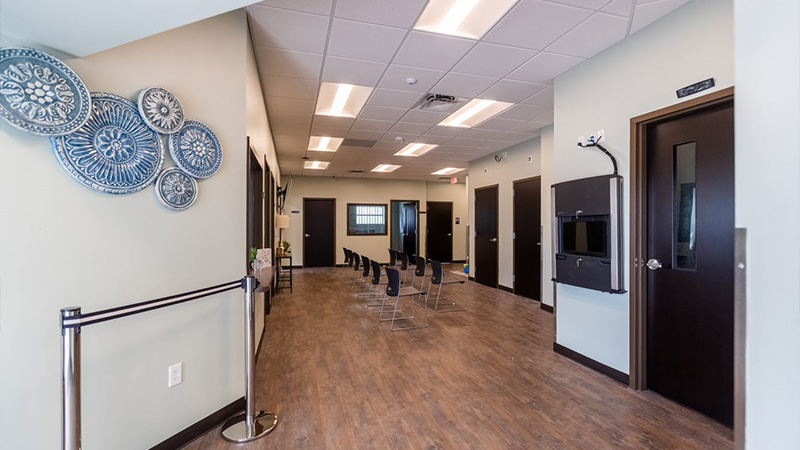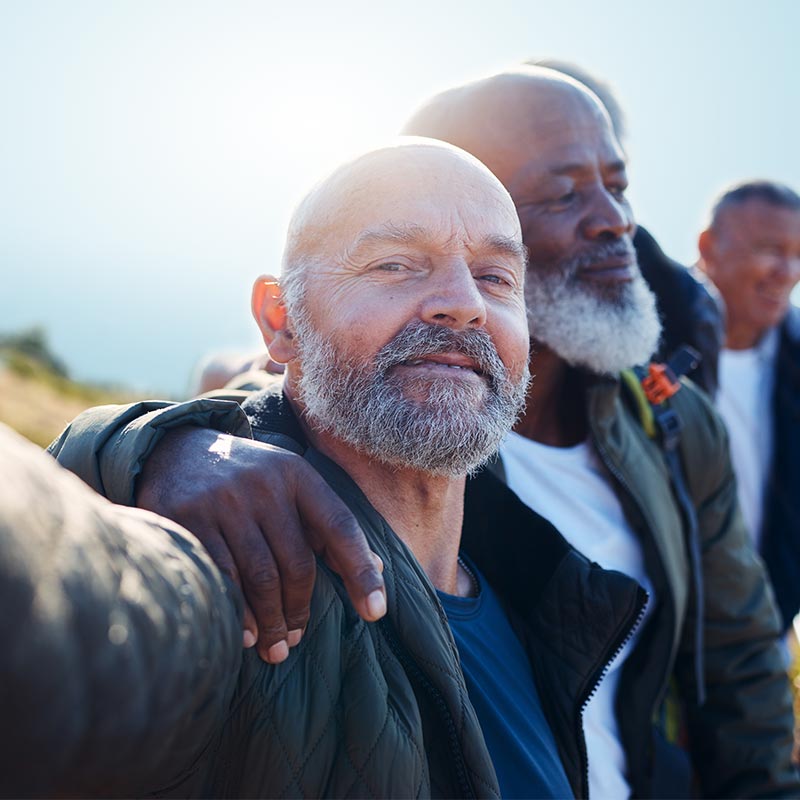 "I am so grateful for my counselor and all the staff here for believing in me, guiding me and supporting me on this important life changing journey."
– A Former Client