Sussex County Comprehensive Treatment Center
Submitting...
Validating Captcha...
An error has occured. Details of this error have been logged.
This submission has been flagged as spam. If you have recently submitted a form, please wait a little while before trying again.
Submission Success!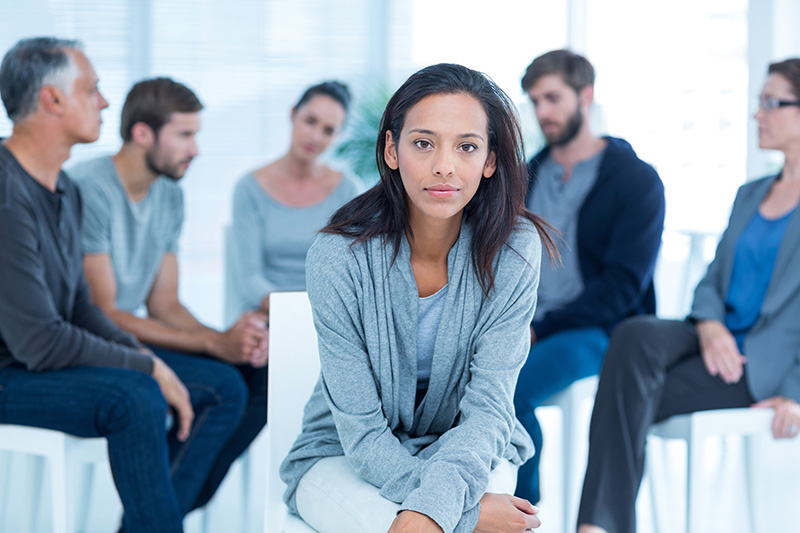 Breaking the cycle of addiction starts with asking for help.
---
Sussex County CTC helps patients establish a strong foundation for opioid addiction recovery.
Is Sussex County CTC right for you?
Sussex County Comprehensive Treatment Center (CTC) offers outpatient treatment for adults age 18 and older of all genders who are struggling with opioid use disorder. The center, which is located in Georgetown, DE, provides medication-assisted treatment (MAT).
Please be advised:
Sussex County Comprehensive Treatment Center is temporarily offering office-based opioid treatment (OBOT) only. As part of our comprehensive OBOT services, we provide prescriptions for Vivitrol, Sublocade, and Suboxone as well as outpatient and intensive outpatient program (IOP) counseling.  
In the next few months, we plan to expand programming to include our full range of medication-assisted treatment services. If you have any questions about the personalized opioid addiction treatment services available at our clinic, please contact our team today. 
About Sussex County Comprehensive Treatment Center in Georgetown, DE
Living with the impacts of an opioid addiction can be isolating and overwhelming. If you or a loved one is struggling with the use of heroin, prescription painkillers, or another opioid, you may be wondering where to turn for support and treatment that can help you get your life back on track. 
At Sussex County Comprehensive Treatment Center (CTC), we provide quality care and expert programming for adults who have addictions to opioids. Located in Georgetown, Delaware, our clinic offers medication-assisted treatment (MAT) in a safe and accessible outpatient setting. We're proud to serve residents of Georgetown and surrounding communities with this comprehensive approach to opioid addiction treatment. 
Methadone clinics and similar treatment centers have provided medication-assisted treatment for many years. And research has shown that this whole-person approach to care can be safe and effective when it is delivered in a professional treatment setting. In a comprehensive MAT program such as ours, patients receive prescription medication and counseling to help them address the emotional and physical challenges of recovery at the same time.  
At Sussex County CTC, we provide each patient with an FDA-approved medication that has been shown to treat opioid use disorder in a safe, effective manner. The medications that are available for patients will vary across different clinics in our CTC network but may include methadone, buprenorphine, Suboxone, Sublocade, and Vivitrol. In our outpatient treatment program, we also offer counseling services so that patients can make positive lifestyle changes in support of their recovery. Our counseling services include individual and group therapies, including telehealth counseling options. 
The professionals who provide care at Sussex County CTC include doctors, dispensing nurses, and counselors. We ensure that these staff members have the tools and experience needed to help each patient find success throughout their MAT journey. Our goal is to provide personalized care that fits the needs and life situation of each patient to promote the best treatment outcomes for each person.  
Seeking care at a methadone clinic or outpatient rehab facility is a brave step, and it can yield lasting positive results. When adults receive medication-assisted treatment at our CTC in Georgetown, they can take steps to heal from the harmful impacts of opioid addiction and forge a path to a brighter future. 
Medication-Assisted Treatment for Opioid Addiction 
Medication-assisted treatment is a comprehensive and evidence-based approach that uses medication and therapy to promote recovery. The medications that are available in MAT programs help relieve withdrawal symptoms and opioid cravings, which can make it easier for people to end their opioid use successfully. Counseling is also a vital component of medication-assisted treatment and can help patients create a foundation of healthy behaviors and coping strategies to support their ongoing success. 
Receiving MAT services at a methadone clinic or similar outpatient center can be a convenient way to access personalized opioid addiction treatment. In an outpatient medication-assisted treatment program like ours, you can continue attending work or school and meeting other daily responsibilities while you participate in treatment. Each person who participates in MAT has a unique experience, and the length of time someone receives MAT services will usually depend on their own needs and progress. At Sussex County CTC, we offer personalized care and services to meet a wide variety of patient needs. 
In addition to providing comprehensive and convenient support, participating in medication-assisted treatment can offer many social benefits for patients, including: 
Improved treatment retention

 

Better employment outcomes, including reduced work absences

 

Lowered risk for infectious disease transmission

 

Decreased risk for arrest

 

Improved social functioning

 
Many people have questions about the types of medications used in MAT programs and find it helpful to learn more about the different options that may be available. Methadone is one of the better-known medication types in MAT and is available at methadone clinics around the country. Methadone is an opioid agonist that interacts with receptors in the brain to suppress opioid cravings, provide relief during withdrawal, and block the impacts of opioid abuse.  
If you receive methadone treatment as part of a qualified MAT program, the dose you receive will be tailored to your needs and may be adjusted as needed throughout treatment. Patients should only take methadone under close supervision from a qualified professional and should provide a complete history of their health during the intake phase of treatment.  
Whether you're receiving MAT services at a methadone clinic, Suboxone clinic, or similar provider, it's important to work closely with your care team to ensure that you receive the medication and dosage that's most appropriate for your needs.  
What To Expect at Our Sussex County Methadone Clinic
Finding the right opioid addiction treatment center for you or a loved one may seem like a challenge. At Sussex County CTC, we want prospective patients and family members to have a clear picture of the types of services and support they can receive when they seek care at our methadone clinic and outpatient treatment center.  
At our CTC, each prospective patient completes a thorough intake assessment. This assessment involves completing tests and providing detailed information to give our team insight into the person's medical history, history of substance use, and personal goals for treatment. The process typically involves completing paperwork, participating in a physical exam, providing a urine sample for a drug screening, completing a TB test, and consulting with a clinical staff member. Our intake process also provides the opportunity for patients to talk with our professionals and ask any questions they may have about MAT or our specific services. Once someone has completed the intake process, they may begin receiving medication-assisted treatment.  
Our detailed intake process also helps inform the creation of each patient's treatment plan. Each person who participates in MAT at our clinic is provided with an individualized care plan outlining the medication and counseling services they may receive during treatment.  
At our methadone clinic near the heart of Georgetown, we're pleased to offer clinically excellent MAT services for patients, including: 
Individualized treatment planning

 

Safe monitoring and dispensing of medications for opioid use disorder

 

In-person and virtual counseling services

 

Office-based opioid treatment (OBOT) services

 

Personalized discharge planning

 
At Sussex County CTC, everyone who participates in our MAT program has a unique experience that is designed to match their needs and support their personal recovery goals. We understand that there is no one-size-fits-all approach to providing engaging and effective opioid addiction treatment. However, there are a few common features of care that we hope all patients will benefit from during their time with us. These include: 
Our collaborative approach to working with patients

 

Our skilled and compassionate staff members

 

Our warm and welcoming treatment environment

 
If you have any questions about what to expect at our treatment center, please contact our staff today. They can help guide you through the admissions process and support you in taking the next steps on your recovery journey. 
Value of Substance Abuse Therapy
The medications that are available in MAT can be highly effective in helping people quit opioid use and remain in recovery. But counseling is also an important piece of the puzzle.  
Through counseling, you can learn more about opioid addiction treatment and acquire helpful coping skills and relapse prevention strategies for the future. Additionally, you can gain deeper insight into your feelings and experiences and begin to understand the root causes of your struggles with opioid addiction. By improving your self-confidence, releasing shame, and learning more about your unique triggers for substance abuse, you can become empowered to live a healthier life. 
Individual substance abuse counseling provides the opportunity to talk one-on-one with a qualified professional in a confidential setting. Group counseling can offer many of the same opportunities for education and support as individual counseling. However, in group therapy, the interaction between members of the group is also an important part of the therapeutic process.  
The following are some of the potential benefits of participating in group therapy: 
Community support

: Being part of a recovery community can help you feel less isolated and more connected with others who may share similar experiences. In group therapy sessions, you can give and receive support and encouragement, which can be a vital part of your healing process. 

 
Structure in recovery

: In substance abuse group therapy, patients are often encouraged to support each other and commit to working toward shared goals. The group environment can provide accountability, feedback, and the chance to discuss different recovery strategies. This structure and shared commitment can be helpful for those in recovery.

 

Interpersonal skills

: In group sessions, you may develop and practice valuable social skills that you can then apply outside of counseling to your relationships with family and friends.

 
Directions to Our Georgetown, DE, Location
Sussex County CTC is pleased to serve communities throughout southern Delaware with excellent MAT services.  
To access our clinic from north of Georgetown, near Dover, travel south along Delaware Route 1 (DE-1) followed by U.S. Route 113/Dupont Boulevard for about 33 miles. You'll pass a Wawa on your left as you approach the turn onto East/West Market Street to access our center. When you reach the Exxon, take a slight left followed by a full left turn onto West Market Street. You'll find our treatment center at 501 W. Market St. on your right. 
Our treatment center is also easily accessible from a range of other locations, including Rehoboth Beach. If you are coming from Rehoboth Beach, take U.S. Route 9 west toward West Market Street. After about 11.5 miles, continue straight through the traffic circle to end up on West Market Street. Our clinic will be on your left in 0.7 miles. 
To learn more about our services and how we can help, we encourage you to contact us today.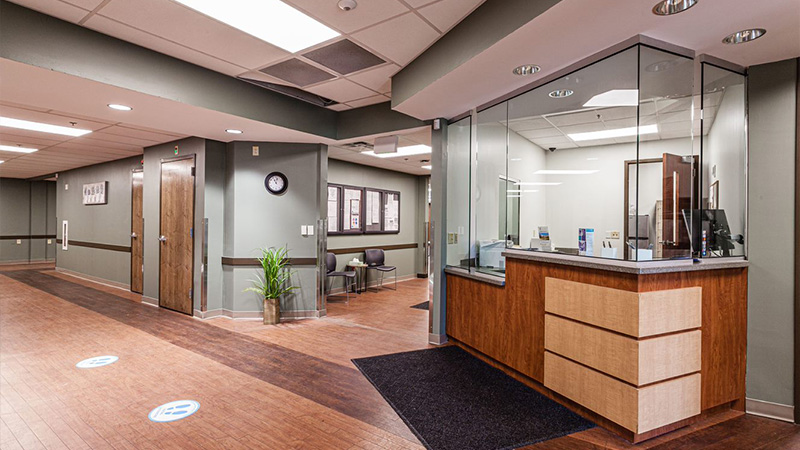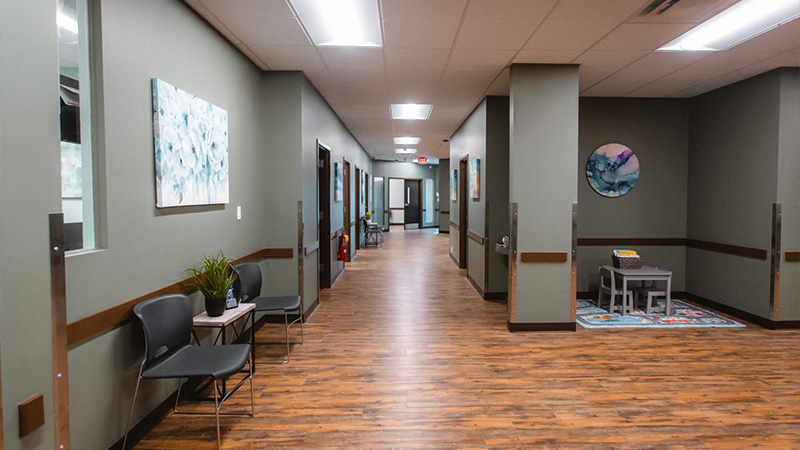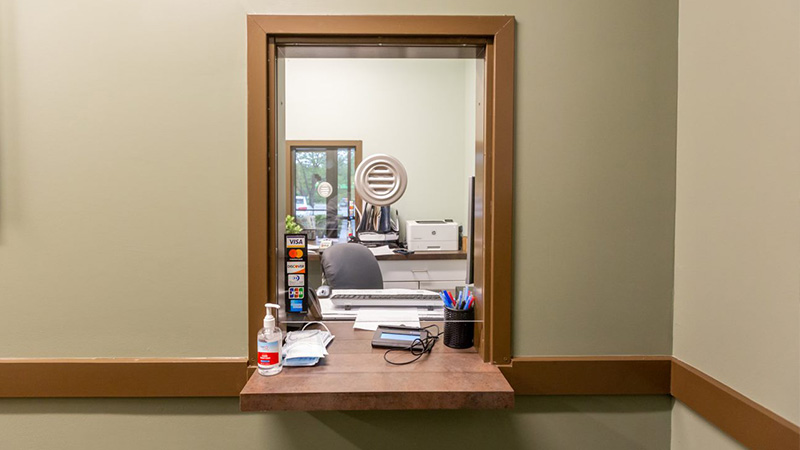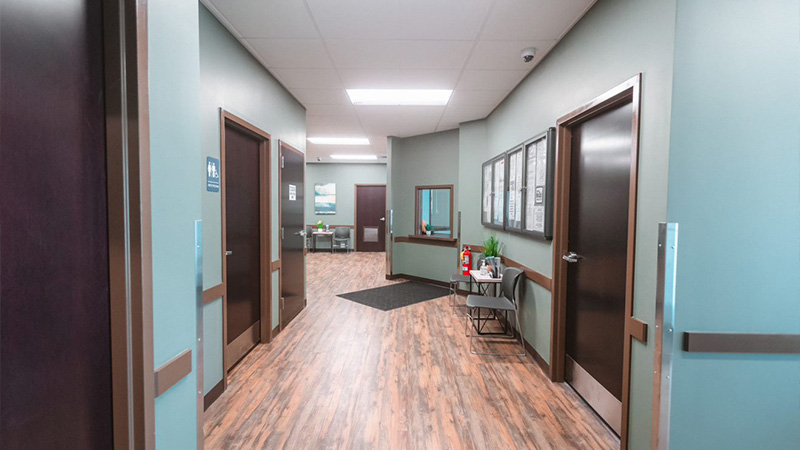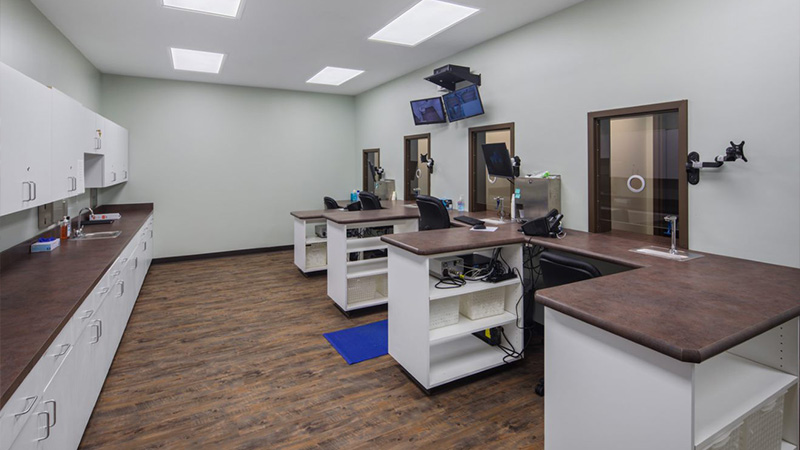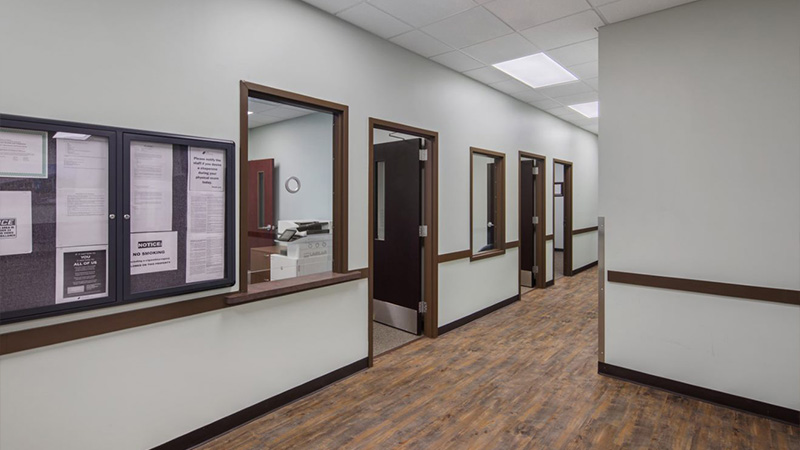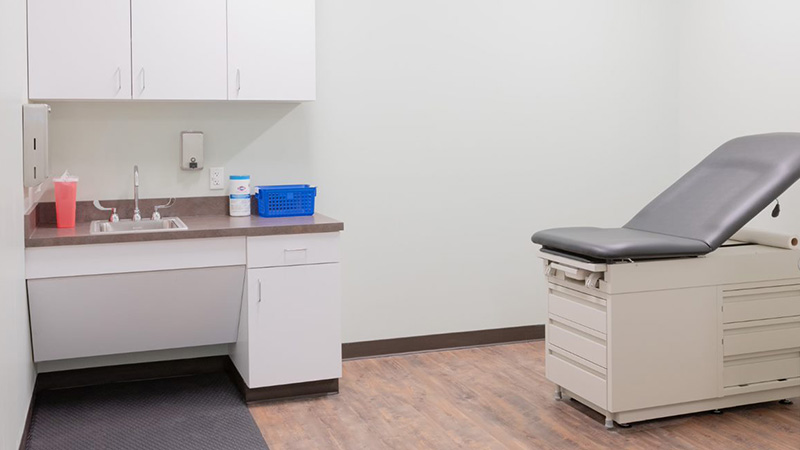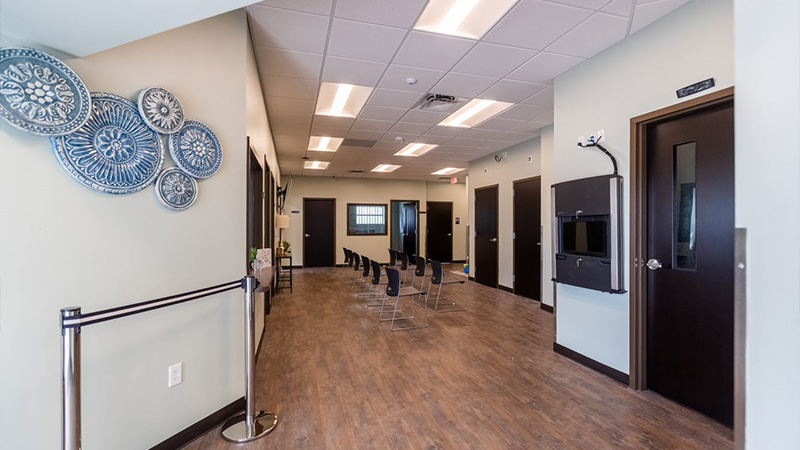 Other Locations Near Sussex County CTC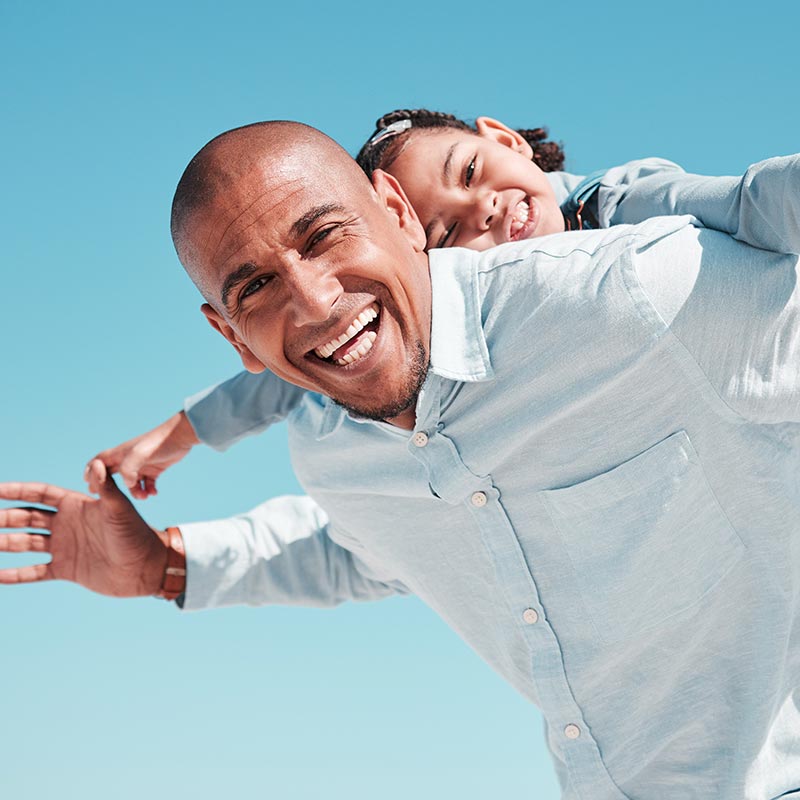 "Without the clinic, I truly believe I would not be here today. I know deep down I would have over dosed and died. You guys have given me a 2nd chance at my life."
– A Former Client