Volunteer Comprehensive Treatment Center
Submitting...
Validating Captcha...
An error has occured. Details of this error have been logged.
This submission has been flagged as spam. If you have recently submitted a form, please wait a little while before trying again.
Submission Success!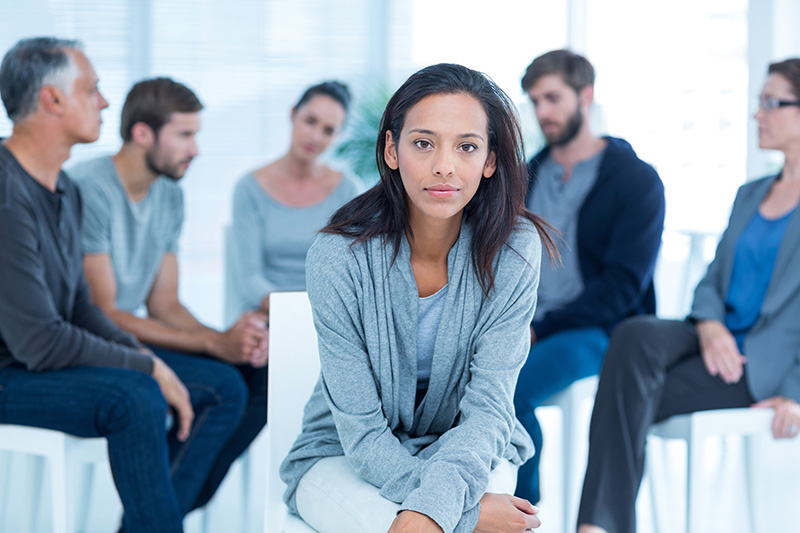 Breaking the cycle of addiction starts with asking for help.
---
Volunteer CTC helps patients establish a strong foundation for opioid addiction recovery.
Is Volunteer CTC right for you?
Volunteer Comprehensive Treatment Center (CTC) offers outpatient treatment for adults age 18 and older of all genders who are struggling with opioid use disorder. The center, which is located in Chattanooga, TN, provides medication-assisted treatment (MAT).
About Volunteer Comprehensive Treatment Center in Chattanooga, TN
Volunteer Comprehensive Treatment Center (CTC) serves adults in the Chattanooga, Tennessee, area who need outpatient care for opioid addictions. Our outpatient rehab center provides medication-assisted treatment, or MAT, for adults age 18 and older who are struggling with addictions to heroin, prescription painkillers, and other opioids.
Medication-assisted treatment has been used in methadone clinics in the U.S. for decades, and it has proved to be an effective means of helping adults achieve recovery from opioid addictions. MAT programs offer prescription medication and counseling to help people end their opioid use and maintain lasting recovery.
By combining effective medications with therapy, medication-assisted treatment can allow people to reclaim healthy and full lives. Medication-assisted treatment is evidence-based and focuses on the needs of the whole person, including the physical, emotional, and social aspects of recovery. Respected organizations like the National Institute on Drug Abuse (NIDA) recommend the use of medication-assisted treatment and note its many potential benefits for people who are battling opioid addictions. These benefits include:
Better treatment retention
Improved patient survival
Higher social functioning
Reduced illicit opioid use
At our methadone clinic in Chattanooga, we offer personalized support and expert care in a safe treatment setting. We understand that seeking care at a methadone clinic or outpatient rehab facility like ours can be intimidating. And we want potential patients to understand what we offer and how it may help them on their personal paths to recovery.
At Volunteer CTC, patients can receive a prescription for methadone, buprenorphine, Suboxone, or naltrexone depending on their needs. These medications provide relief from the physical challenges of opioid withdrawal and can help people function better in daily life and in treatment.
To support patients' emotional recovery needs, our outpatient rehab center also provides individual therapy. In these confidential sessions, you can explore feelings and experiences and gain valuable insight into your unique struggles with opioid addiction. Working one-on-one with your counselor, you can identify steps to achieve your treatment goals and develop skills that can help you be successful.
Value of Methadone Clinics for Medication-Assisted Treatment
When someone is struggling with an opioid addiction, they can experience harm in many areas of their life. From physical health problems to difficulties at work and at home, the impacts of an opioid addiction can be devastating and far-reaching.
To end opioid use and get on the path to a healthier life, people often find that they need a high level of support to navigate withdrawal and manage ongoing opioid cravings. Receiving methadone treatment as part of a medication-assisted treatment program may provide them with the comprehensive care they need to succeed.
People usually take methadone daily in either pill, liquid, or wafer form. When taken according to your provider's instructions, methadone can relieve drug cravings and help you get through opioid withdrawal without intense physical discomfort. These benefits can help you resist further opioid use and build a foundation for success during counseling.
When you seek support at a methadone treatment center, it's important to provide full information on your health and medical history so that you can receive the care that's right for you. Once you begin taking methadone, you should make sure to let your treatment team know if you believe that you need any adjustments to your care.
If you are looking for the right methadone clinic near Chattanooga, Tennessee, we encourage you to take a closer look at Volunteer CTC. At our Chattanooga methadone clinic, we provide treatment in a convenient outpatient format, allowing patients to receive regular, focused care while continuing to lead productive lives.
Before you begin methadone treatment at our clinic, our professionals will assess your health and substance use history to confirm whether methadone is a good fit for you, as well as to determine the correct dosage. Upon admission to our methadone clinic, you will receive support from a qualified team of professionals who will monitor and adjust your care plan to promote optimal results.
At Volunteer CTC, we know that each person has unique needs, and we strive to provide methadone treatment that is safe, effective, and empowering for each person.
Value of Suboxone Clinics for Medication-Assisted Treatment
While methadone can be an extremely beneficial part of someone's treatment plan, it is not the only medication that can help people find recovery from opioid addictions. Suboxone, which consists of buprenorphine and naloxone, is another effective medication we offer in our outpatient treatment program. We also offer naltrexone and buprenorphine as alternatives to methadone or Suboxone.
Although Suboxone offers the same overall benefits as methadone, it is a distinct medication that works in its own way to manage withdrawal challenges and relieve cravings. Suboxone comes in the form of a film or tablet that is dissolved under the tongue, and, like methadone, patients usually take it once a day. Each person may respond to Suboxone differently, so it's important to follow an individualized treatment plan and receive ongoing monitoring from experts such as the ones at Volunteer CTC.
When you receive medication-assisted treatment at a Suboxone clinic, the counseling component will likely be an important part of your recovery process. Counseling can increase the benefits of Suboxone treatment by helping you learn concrete strategies for relapse prevention.
If you are currently looking for Suboxone doctors near you, it may be valuable to consider a trusted Suboxone clinic such as Volunteer CTC. At our Suboxone clinic in Chattanooga, we provide comprehensive opioid addiction care, including a detailed intake process, medication support, and focused individual counseling.
If you have questions about whether our Suboxone clinic may be right for you, we encourage you to contact our team today. Each person who receives Suboxone at our outpatient rehab facility gets care that is designed to meet their individual needs.
What To Expect at Our Outpatient Rehab for Opioid Addiction
Uncertainty about what to expect at a methadone clinic can unfortunately prevent people from getting the treatment they need. We understand that this type of concern can pose an obstacle to recovery, and we want to put your mind at ease about what you'll experience when you choose our outpatient treatment program. Whether you're looking for a methadone clinic or Suboxone doctor near you, or you simply have questions about how medication-assisted treatment can help, our team is here to support and guide you on your journey.
Here are some key features of our outpatient medication-assisted treatment program, which we hope can inform your decision making:
We understand that opioid addiction treatment is not a one-size-fits-all process, so we will work with you to determine what a satisfying future in recovery looks like for you.
Our team will take the time to get to know you as an individual and encourage you to actively collaborate with members of your treatment team. We want you to provide input into the treatment process, which we believe can support positive outcomes.
We are more than a methadone clinic. Although each person who participates in our outpatient treatment program receives methadone or another medication, our services include more than just medication management. Patients also receive comprehensive support, including counseling and aftercare planning.
Each person who seeks care with us participates in a detailed assessment so that we can understand their needs and tailor our services to meet them.
At Volunteer CTC, we strive to treat everyone as a unique and valuable individual. Our goal is to ensure that each person receives customized care that can empower them to achieve long-term success and improved well-being.
Directions to Our Methadone Clinic
Volunteer CTC methadone clinic is conveniently located near downtown Chattanooga, about 2 miles south of the City Center neighborhood. We are also close to many local amenities, including parks, stores, and restaurants. Additionally, our outpatient rehab facility is within close driving distance of neighborhoods like Highland Park, Ridgedale, Clifton Hills, Oak Hill, and East Lake.
To access our outpatient rehab center from downtown, simply head south on Market Street for about 1 mile until you reach East 20th Street. Turn left onto East 20th Street, and then, in 0.2 miles, make a right turn onto East 23rd Street/Washington Street. Follow East 23rd Street to Rossville Boulevard, and then continue traveling on Rossville Boulevard until you reach our treatment center.
Volunteer CTC is also about 10 miles west of Chattanooga Metropolitan Airport. If you are traveling to our center from the airport, head south on Airport Connector Road and merge onto TN-153 South toward I-75/Chattanooga. Then take I-75 South and I-24 West to Rossville Boulevard. You should take exit 180A from I-24 West to access Rossville Boulevard. Our treatment center is located at 2347 Rossville Boulevard.
Regardless of where you may be on your recovery journey, we encourage you to contact our team if you think that we can be of assistance. We understand that seeking care for an opioid addiction can be daunting. Yet we believe that when you find personalized support at the treatment center that's right for you, the results can be life-changing.
We encourage you to reach out today to learn more about how our outpatient medication-assisted treatment program may help you or a loved one achieve a brighter future.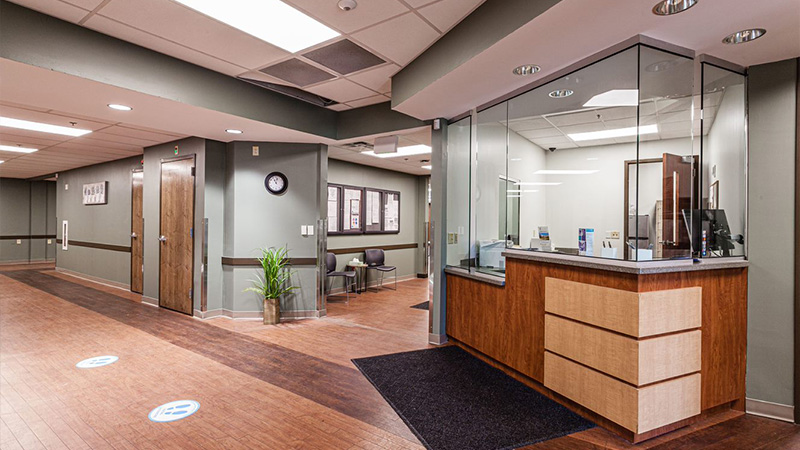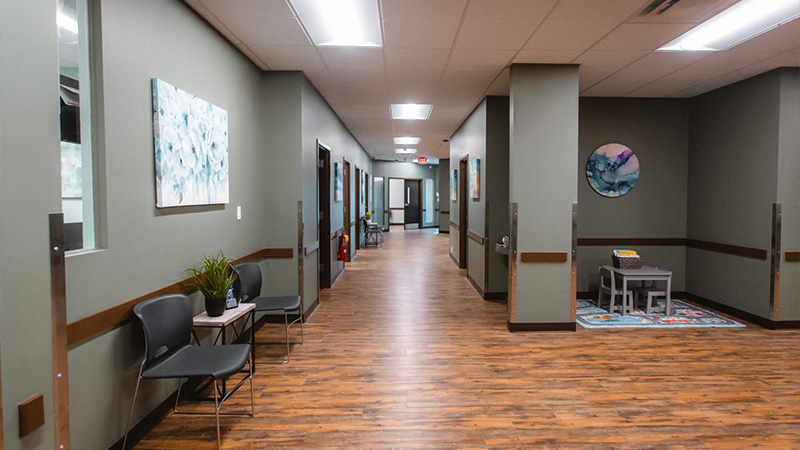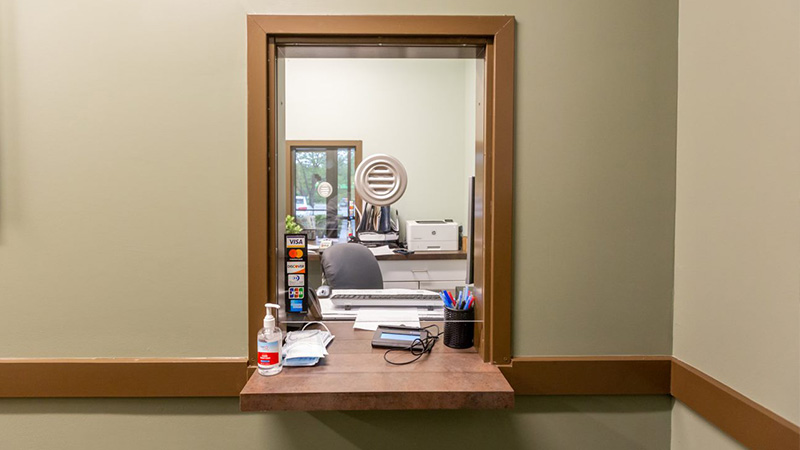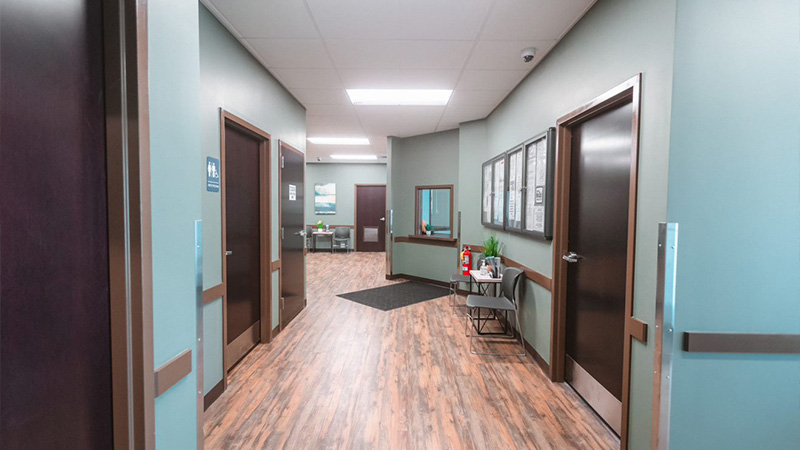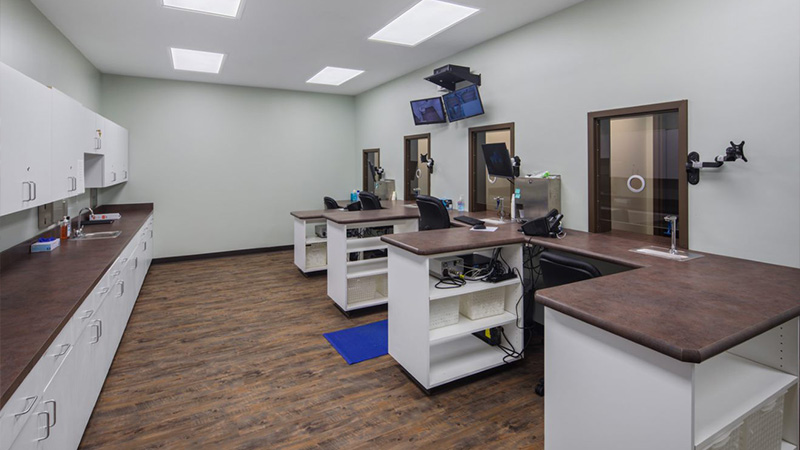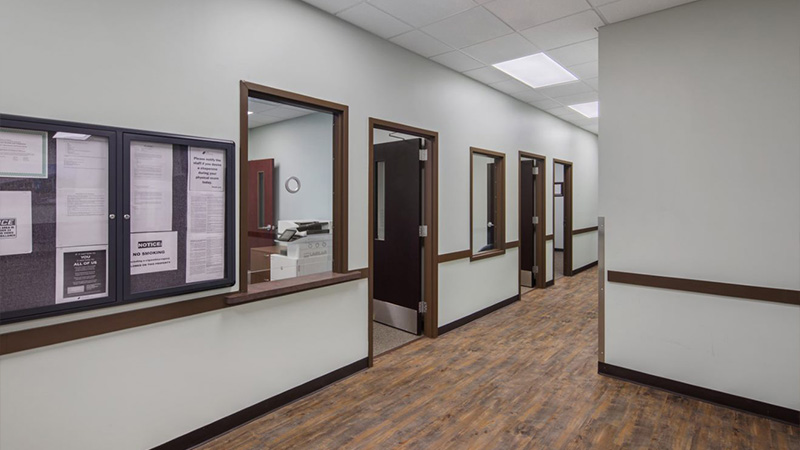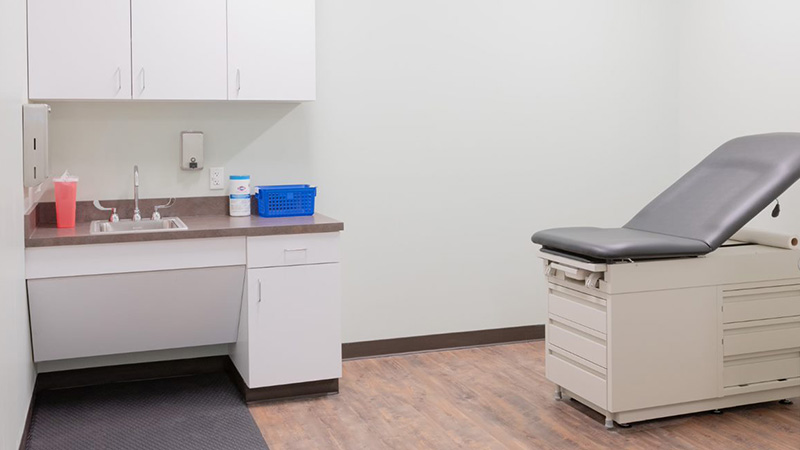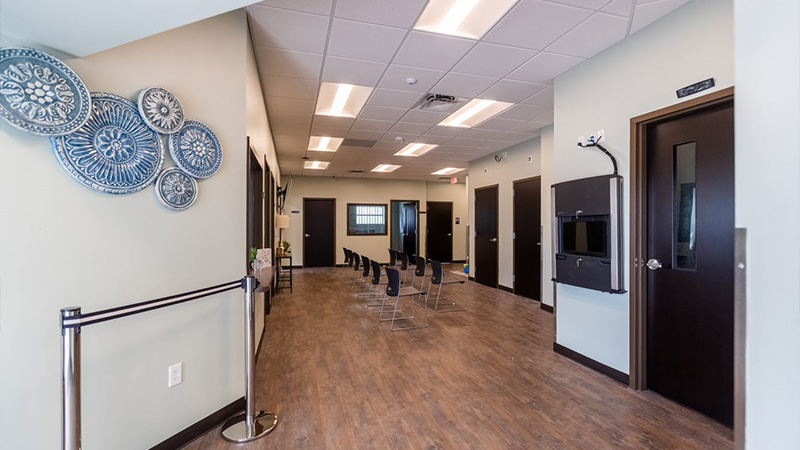 Other Locations Near Volunteer CTC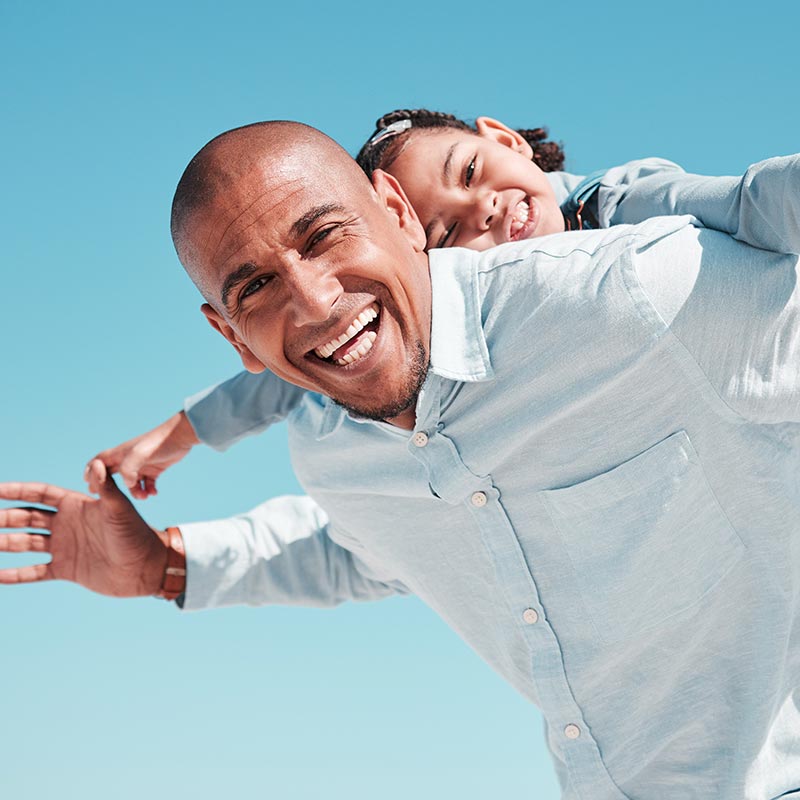 "Without the clinic, I truly believe I would not be here today. I know deep down I would have over dosed and died. You guys have given me a 2nd chance at my life."
– A Former Client