Central Jersey Comprehensive Treatment Center
Submitting...
Validating Captcha...
An error has occured. Details of this error have been logged.
This submission has been flagged as spam. If you have recently submitted a form, please wait a little while before trying again.
Submission Success!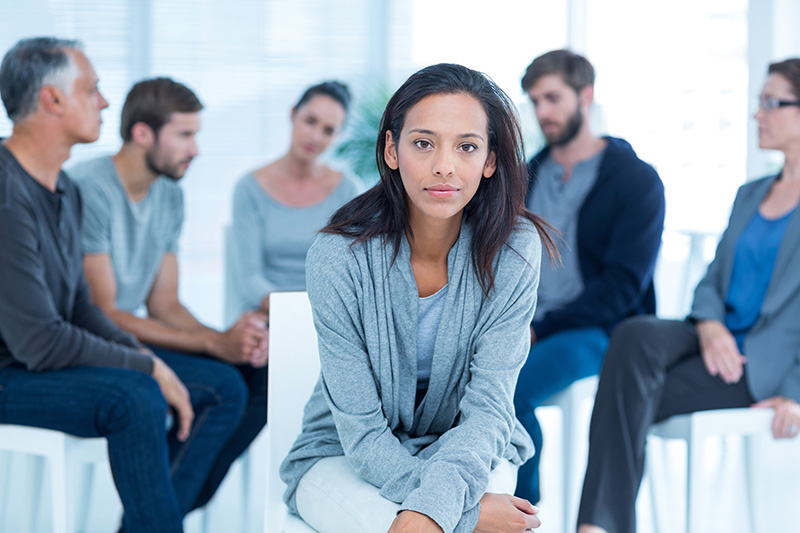 Breaking the cycle of addiction starts with asking for help.
---
Central Jersey CTC helps patients establish a strong foundation for opioid addiction recovery.
Is Central Jersey CTC right for you?
Central Jersey Comprehensive Treatment Center (CTC) offers outpatient treatment for adults age 18 and older of all genders who are struggling with opioid use disorder. The center, which is located in Cliffwood, NJ, provides medication-assisted treatment (MAT).
About Central Jersey Comprehensive Treatment Center
Central Jersey Comprehensive Treatment Center (CTC) is a leading provider of outpatient medication-assisted treatment. Conveniently located in Cliffwood, New Jersey, on the border of Middlesex and Monmouth counties, Central Jersey Comprehensive Treatment Center is a place of hope and healing for individuals who are struggling with addictions to opioids and need substance abuse treatment.
The staff at our methadone clinic provides treatment for adults age 18 and older who are struggling with addictions to heroin, prescription painkillers, and other types of opioids. Our substance abuse treatment center offers medication-assisted treatment (MAT), which is an evidence-based form of opioid addiction treatment that combines group therapy and individual therapy with the use of prescription drugs like methadone and Subutex.
Unlike methadone clinics that only offer one type of medication, our opioid addiction treatment center can provide patients with prescriptions for methadone, buprenorphine, and Subutex. These medications can help people stop using opioids without experiencing the painful symptoms of withdrawal. Additionally, patients who receive care at our Cliffwood opioid addiction treatment center have access to both individual and group therapy as part of our comprehensive approach to treatment. We are also able to accommodate patients who prefer to only attend group and individual therapy sessions and do not wish to have medication incorporated in their treatment plans.
Medication-Assisted Treatment for Opioid Addiction
Medication-assisted treatment has proved to be one of the most effective ways to help people overcome opioid addictions. Highly respected organizations like the Substance Abuse and Mental Health Services Administration (SAMHSA) and the National Institute on Drug Abuse (NIDA) recommend the use of MAT because of its evidence-based approach to providing fully comprehensive care that has helped improve treatment outcomes for countless individuals.
By offering patients group therapy, individual therapy, and prescription medications, the staff at Central Jersey CTC is able to help people who are struggling with opioid addictions successfully begin and continue their recovery journeys.
The prescription medications used in medication-assisted treatment have all been approved by the United States Food and Drug Administration (FDA). However, it is recommended that qualified professionals, like methadone and Subutex doctors, supervise the use of these medications to make sure that patients are benefiting from and appropriately managing their medication.
The prescription medications used in MAT can successfully address the physical component of addiction. They help ease the distressing symptoms of withdrawal, which can allow people to fully focus on their recovery. The pain and discomfort that comes from withdrawing from opioids is often what causes people to be unable to stop using these drugs, ultimately leaving them trapped in the cycle of opioid addiction. By having that distress alleviated, the physical cravings may lessen, making people less likely to relapse.
However, comprehensive opioid addiction treatment must include therapeutic elements that address the psychological and behavioral aspects of addiction in addition to the physical components. Individual and group therapy are ideal ways of helping patients identify and discuss how opioid addiction is impacting their mental health and how they behave.
Receiving substance abuse treatment that is centered on the use of MAT has many benefits. In addition to preventing relapse and helping patients address their behaviors, it can also promote ongoing participation in treatment, encourage continued employment, improve social functioning, and decrease criminal activity.
What To Expect at Our Central Jersey Methadone Clinic
The team at our New Jersey methadone clinic believes that opioid addiction treatment should be available to everyone in need. We also believe that making the decision to get treatment is one of the bravest things a person can do, so we strive to make the beginning steps as easy as possible.
When you come to our Subutex and methadone clinic in Cliffwood, you will be greeted by a compassionate team member who can answer your questions and get you started in your treatment process. You will first participate in a thorough assessment, during which a member of our medical and nursing team will gather important information about your background. This can include information such as your medical history, the length of time you have been using opioids, the current state of your health, and whether you have received any type of mental health or substance abuse treatment in the past. As part of this evaluation, our medical team can answer any questions you have about the medications we are able to prescribe, and they will work with you to determine which medication may best meet your individual needs. You will also be asked to provide a urine drug screen and consent to random drug screenings throughout your time receiving care at our opioid addiction treatment center.
Once you have completed these steps, you can admit directly to treatment. Our team of qualified clinical professionals will work with you to outline an individualized treatment plan that will guide your time in our care. Depending on the results of your assessment and the state of your health, you may be prescribed Subutex, buprenorphine, or methadone. Our staff will administer your medication and monitor its effects. As part of your opioid addiction treatment plan, you will also be provided with guidance on the frequency of counseling sessions you will attend. All treatment at our methadone clinic is offered on an outpatient basis, meaning that you do not have to commit to staying overnight like you would at a residential or inpatient substance abuse treatment center. This allows you to maintain employment, continue going to school, spend time with your family, or take care of any other daily responsibilities.
The length of time a patient stays on their medication and continues participating in individual and group therapy varies depending on their needs, the ongoing state of their health, and the progress they make in treatment.
Value of Individual Therapy & Substance Abuse Group Therapy
Cognitive behavioral therapy and motivational interviewing are an invaluable part of opioid addiction treatment. As part of receiving medication-assisted treatment at our New Jersey Subutex and methadone clinic, patients can participate in both individual therapy and group therapy.
Individual therapy is a time for patients to meet one-on-one with a qualified substance abuse treatment professional. In this confidential setting, patients can discuss their struggles with opioid addiction, learn and practice coping skills, identify triggers and ways to manage them, talk about positive and negative behaviors that are impacting their daily lives, and receive encouragement as they progress through treatment. During individual therapy sessions, patients can also identify and address the concerns or influences that may have contributed to their struggles with opioid addiction. This can be a time when they begin to develop the skills and strategies they need to be able to resist relapse and remain in recovery.
While individual therapy is incredibly beneficial, substance abuse group therapy offers the added benefit of giving patients an opportunity to meet with other people who are also struggling with opioid addictions. At Central Jersey Comprehensive Treatment Center, group therapy gives patients a safe space where they can share their experiences and hear about the experiences others have had. This can help them develop a sense of camaraderie and realize that they are not alone in the struggles they are facing.
During group therapy, one of our qualified team members leads discussions on a variety of topics. These topics can include things like relapse prevention, triggers, healthy relationships, boundaries, life skills, and coping skills. Patients may also have time to practice ways they can use the coping skills they're learning so that they can feel confident about using them in their daily lives outside of the treatment setting.
Additionally, the support network patients can develop with other people during group therapy can be extremely valuable in their recovery process. While having the support of friends and family is instrumental when someone is working to overcome an opioid addiction, having the support of peers who know firsthand what struggling with an addiction is like can be immensely beneficial. These are people who know what it's like to have to cope with triggers and who can be called on when someone is facing the desire to use. It can also give patients a chance to act as a support for others who are in need. This can give them a sense of purpose and encourage their own recovery while they help others on their journeys.
Directions to Our Cliffwood, NJ, Location
With its convenient location on the border of Middlesex and Monmouth counties in Cliffwood, New Jersey, Central Jersey CTC makes medication-assisted treatment more easily accessible for those in need of care as they work toward recovery from opioid addictions. Our methadone and Subutex clinic is located on Route 35 near Cliffwood Beach, not far from the Aberdeen-Matawan station. Our business hours are Monday-Friday, 5 a.m.-2 p.m., and Saturday, 5-11 a.m. Medicating hours are Monday-Friday, 5 a.m.-noon, and Saturday, 5-11 a.m. We are closed on Sundays.
Our Cliffwood Subutex and methadone clinic offers patients a truly well-rounded approach to care. If you have any questions about medication-assisted treatment, individual therapy, group therapy, or anything else regarding opioid addiction treatment, we encourage you to contact us today. You are welcome to call ahead to schedule an appointment, or we are able to accept walk-ins Monday-Friday until noon.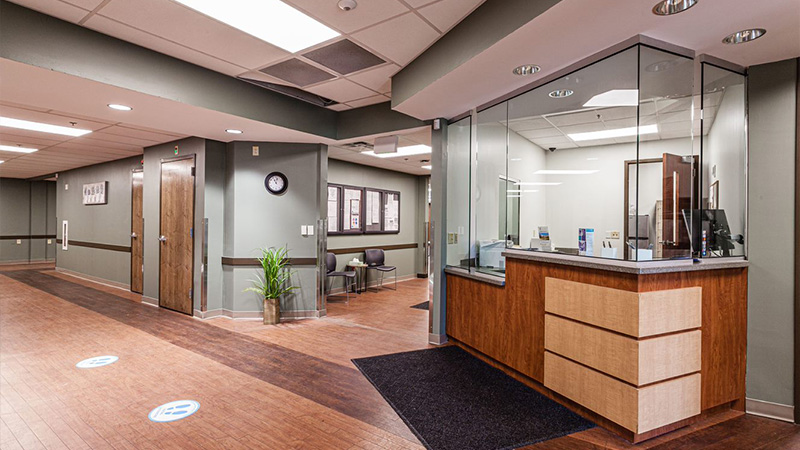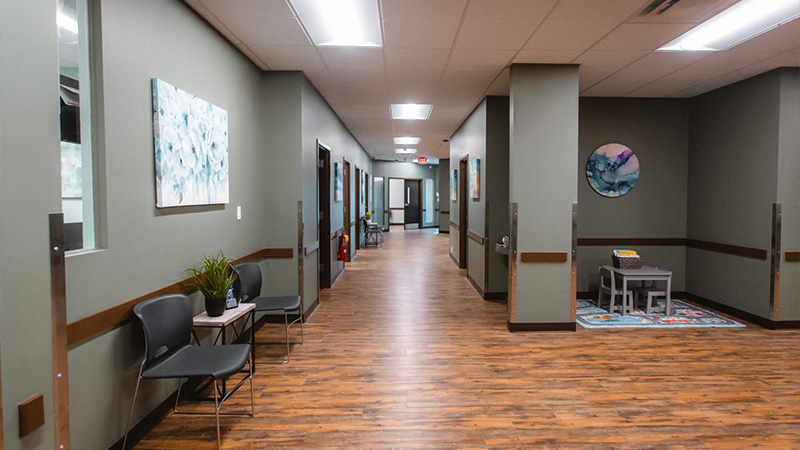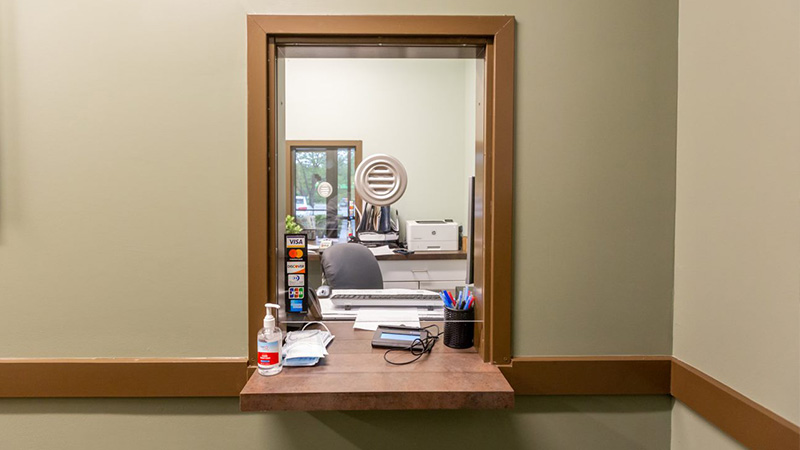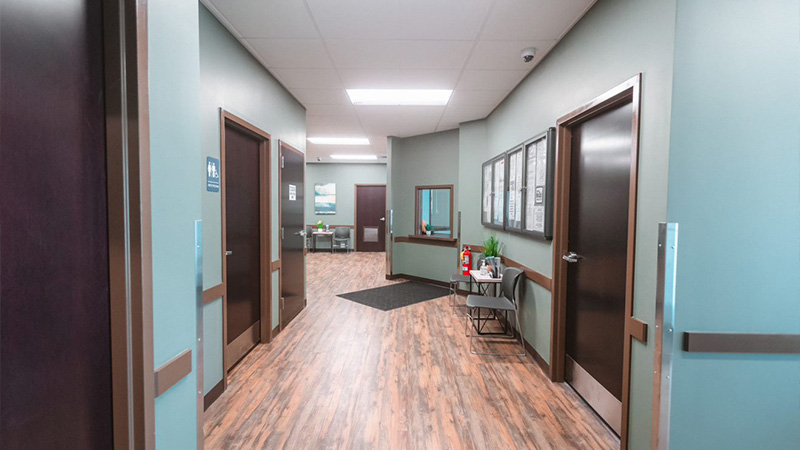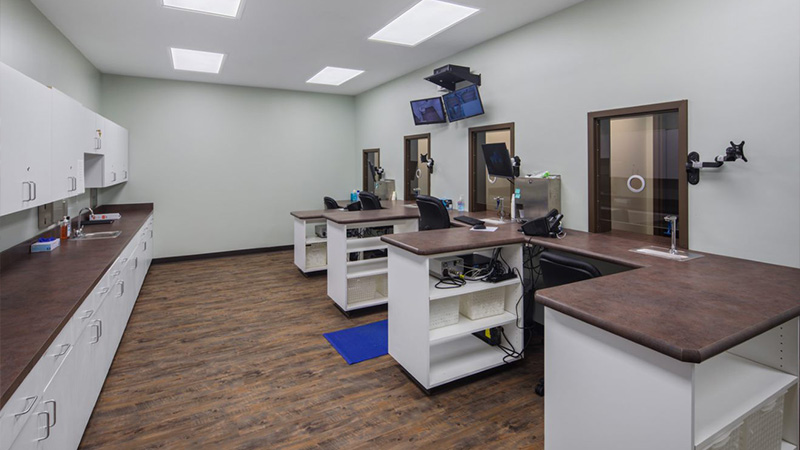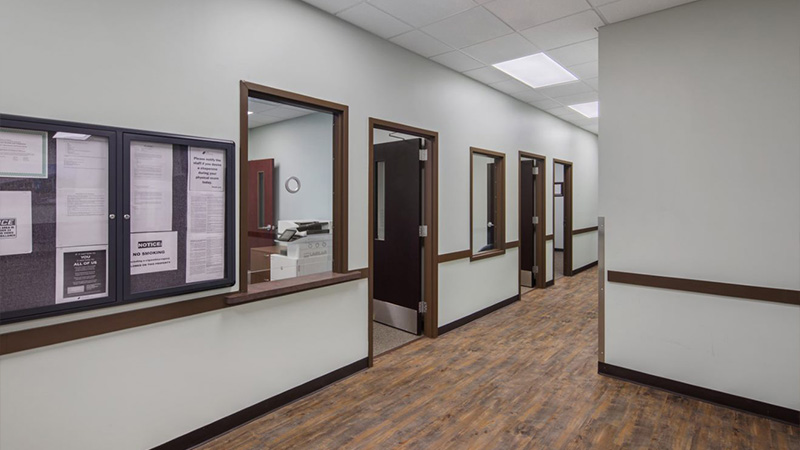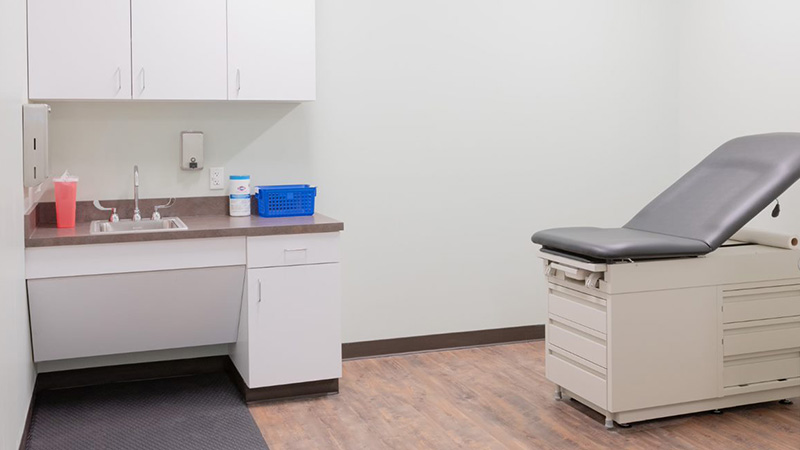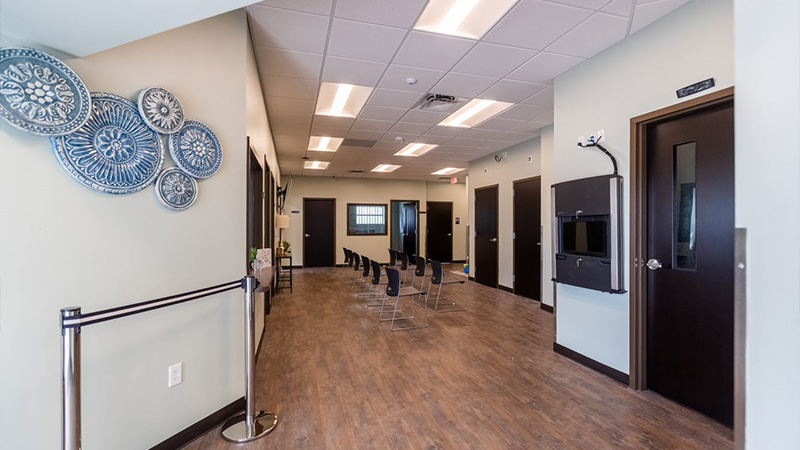 Other Locations Near Central Jersey CTC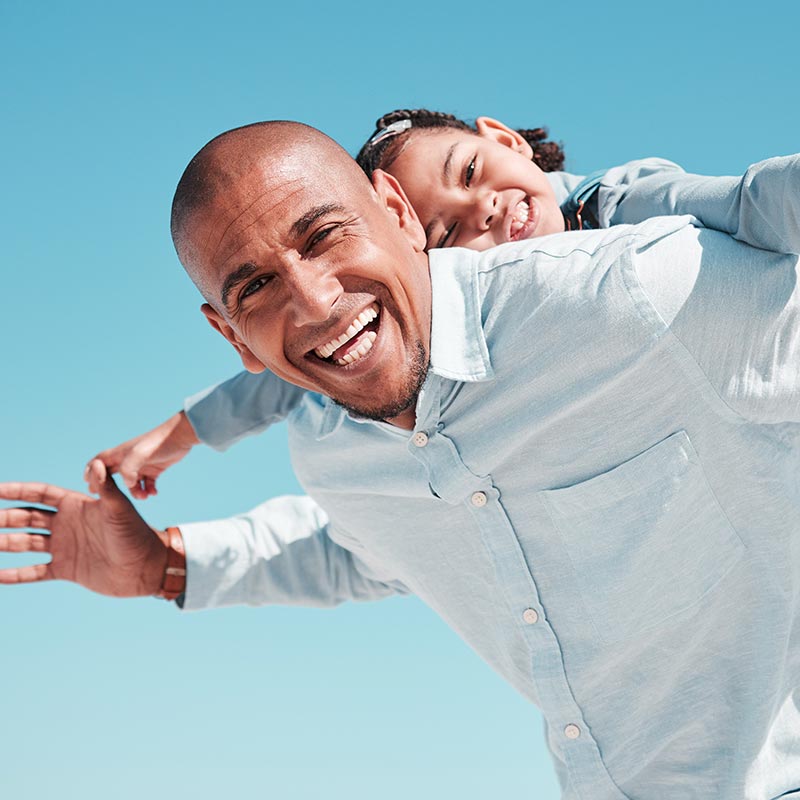 "Without the clinic, I truly believe I would not be here today. I know deep down I would have over dosed and died. You guys have given me a 2nd chance at my life."
– A Former Client