Harrisburg Comprehensive Treatment Center
Submitting...
Validating Captcha...
An error has occured. Details of this error have been logged.
This submission has been flagged as spam. If you have recently submitted a form, please wait a little while before trying again.
Submission Success!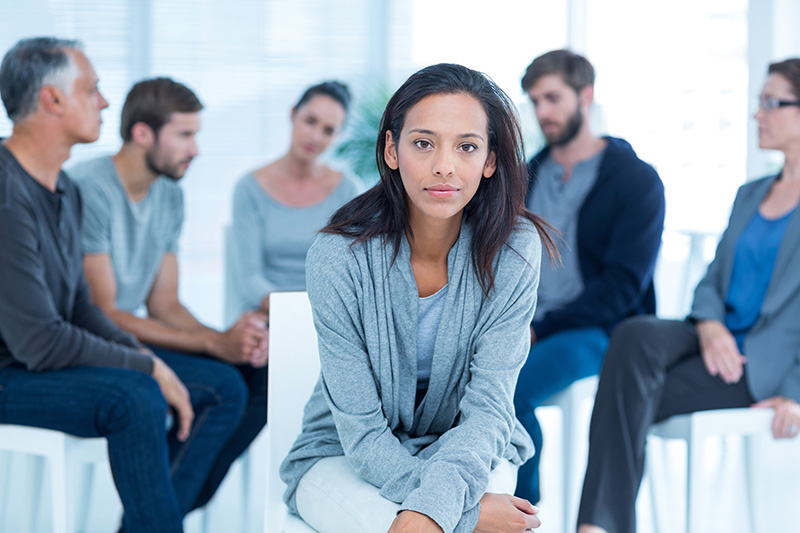 Breaking the cycle of addiction starts with asking for help.
---
Harrisburg CTC helps patients establish a strong foundation for opioid addiction recovery.
Is Harrisburg CTC right for you?
Harrisburg Comprehensive Treatment Center (CTC) offers outpatient treatment for adults age 18 and older of all genders who are struggling with opioid use disorder. The center, which is located in Harrisburg, PA, provides medication-assisted treatment (MAT).
About Harrisburg Comprehensive Treatment Center in Harrisburg, PA
Located in Harrisburg, Pennsylvania, Harrisburg Comprehensive Treatment Center (CTC) provides medication-assisted treatment (MAT) services for adults who are battling addictions to prescription painkillers, heroin, and other opioids.
If you meet the following criteria, you may benefit from seeking care at Harrisburg CTC methadone clinic:
You are age 18 or older
You are currently in a state of withdrawal and have not used substances in the past 20 hours
You have been opioid-dependent for at least one year
Medication-assisted treatment (MAT) combines the use of medication and counseling sessions to help patients achieve long-term recovery from opioid addiction. It is an extensively researched, comprehensive approach that addresses the whole person, and it is scientifically proven to yield positive results.
If you were to seek help at a traditional methadone clinic, you would find that they provide only one type of medication. At Harrisburg CTC, we offer two different medications, methadone and Suboxone, as well as services beyond medication management. Patients in our care can participate in counseling sessions that incorporate individual and group therapy.
During your time with us, you can expect to receive treatment that is completely tailored to your unique needs. Our caring methadone and Suboxone doctors will take the time to get to know you personally so that they can better understand your medical history and past substance use. Using this information, we will create a customized treatment plan that can optimally support your goals.
We aim to help people who are suffering from an opioid addiction find a path to better health by providing them with the highest quality of care and medication-assisted treatment in a comfortable and welcoming setting. Together, our multidisciplinary team of professionals provides a level of focused support that can help you face and overcome challenges confidently.
Medication-Assisted Treatment for Drug Addiction
The National Institute on Drug Abuse (NIDA) and the Substance Abuse and Mental Health Services Administration (SAMHSA) both support medication-assisted treatment (MAT) as a first-line approach for treating opioid addiction. In addition to promoting lasting healing, medication-assisted treatment (MAT) can help decrease a person's risk for contracting infectious diseases and improve their employment opportunities. It can also reduce illegal opiate use and criminal activity among people who are battling opioid addictions.
Medication-assisted treatment (MAT) services incorporate therapy and medication to address both the mental and physical elements of addiction. The use of prescription medication is a significantly beneficial aspect of MAT because it can help alleviate the painful symptoms of withdrawal that, if left untreated, may hinder a person's progress. You might be wondering if there is a Suboxone clinic or Suboxone doctor near you, but that is not the only medication that can be used in the treatment of opioid use disorder.
At our opioid addiction treatment center, we offer methadone and Suboxone to help keep patients comfortable so that they can focus on recovery. Both medications have been approved by the U.S. Food and Drug Administration (FDA) for use in medication-assisted treatment (MAT) services.
While prescription medication is an important component of MAT, the use of medication alone is not enough to help patients achieve recovery. At Harrisburg CTC, we offer individual and group counseling sessions that are led by highly trained professionals. These sessions can help patients navigate recovery by giving them a chance to explore potential underlying causes of opioid addiction. By pinpointing past destructive behaviors that may have led them to struggle with an opioid addiction, patients can learn to correct their actions moving forward to avoid negative consequences.
With guidance from our team of trained experts, you can learn coping skills to help reduce your risk for future relapse. You can also build bonds with peers during group sessions. Establishing connections with people who understand what you are going through can be an invaluable source of support during your time at Harrisburg CTC.
What to Expect at Our Harrisburg Methadone Clinic
When you seek help at Harrisburg CTC methadone clinic, we will make ourselves available to answer any questions you may have about the process of receiving opioid addiction treatment services. We strive to keep each patient fully informed of the nature of our program to help them feel at ease during their time at our center.
Our intake process is designed to help us better understand your current situation so that we can provide the support you need. During the methadone clinic initial assessment, our staff will gather details regarding your background, current living circumstances, past substance use, medical history, and overall health. Using this information, we can determine certain elements of your care, including the appropriate medication and dosage for you. While you are in our methadone clinic program, we will continually monitor your progress and make any necessary adjustments to your medication dosage to keep you comfortable.
We encourage you to take an active role in your treatment by sharing your thoughts and concerns with our team along the way. We believe in the power of collaboration and the value of medication-assisted treatment (MAT), and we want you to get the most out of your time at Harrisburg CTC.
Our compassionate professionals provide care for each patient beginning the moment they arrive at our center. We hope to help each person who seeks treatment with us embark on a journey to sustained recovery. If you or someone you love needs help for an opioid addiction, please reach out to our team today.
Value of Substance Abuse Group Therapy
For some people, group therapy can be an intimidating component of substance abuse treatment. Discussing challenges you are facing with peers may even cause you to feel vulnerable or nervous. However, group counseling is an incredibly valuable means of therapy. These sessions typically involve a group of six to 12 individuals who meet on a regular basis with designated counselors.
Unlike traditional methadone clinics, we offer group therapy for each of our patients. Group sessions give individuals the opportunity to practice effective recovery strategies and improve their social engagement. Group therapy has become one of the most common types of therapy used in substance abuse treatment settings due to the many benefits it offers, including:
Enhanced communication skills: Group therapy gives patients a chance to connect with other adults who can empathize with what it is like to battle an opioid addiction. During these sessions, patients can learn from one another by listening to stories from their peers and sharing their own. This type of active listening, understanding, interpreting, and explaining can greatly improve the communication skills of each person involved in the conversation.
Coping skills: Our experienced counselors lead group sessions in a structured, encouraging environment where patients can feel comfortable discussing a wide variety of topics related to substance abuse treatment and recovery. During group therapy sessions, patients can learn important tactics for overcoming future urges to use. These strategies can ultimately help them avoid relapse and manage stress.
Opportunities for peer support: It is not uncommon for a person who is suffering from opioid use disorder to experience feelings of isolation. For some, there may be additional feelings of guilt or shame. If you feel that you lack support in your battle against an opioid addiction, group therapy can help you discover that you are not alone on your journey to healing. In group sessions, you can build relationships with peers, which may help reduce feelings of loneliness. At Harrisburg CTC, we believe in the genuine camaraderie that can result from group therapy, and we value the priceless role it plays in a patient's recovery process.
Directions to Our Harrisburg, PA, Location
We are located 15 minutes north of downtown Harrisburg at 3601 North Progress Avenue. If you are visiting our center from downtown, you will simply take State Street for 3 miles and then turn left onto North Progress Avenue. In just over 5 miles, you will find our facility on the right-hand side of the road.
To get to us from Harrisburg International Airport, take PA-283 West to I-283. From there, you will take exit 51A to merge onto I-81 South, where you will take exit 69. Turn left onto North Progress Avenue, and in 1 mile, you will see our facility located on the right.
If you are interested in seeking substance abuse treatment for an opioid addiction, our team is ready to help. To learn more about the services we provide at Harrisburg CTC Suboxone and methadone clinic, or to schedule an initial appointment, please contact our admissions team today.
Our friendly and knowledgeable staff at the Suboxone and methadone clinic is available anytime, day or night. They can answer any questions you may have regarding the medication-assisted treatment (MAT) process, and they can help determine if our services are the best solution for you.
You don't have to face an opioid addiction alone. Admitting that you need help is a courageous first step that can change your life, and we will be here to support you when you're ready to begin your journey to recovery.
Harrisburg CTC methadone and Suboxone clinic is open 5 a.m.-2:30 p.m. Monday-Friday and 6:30-9:30 a.m. Saturday. Our medicating hours are 5 a.m.-noon during the week and 6:30-9:30 a.m. Saturday. Please note, we are closed Sunday.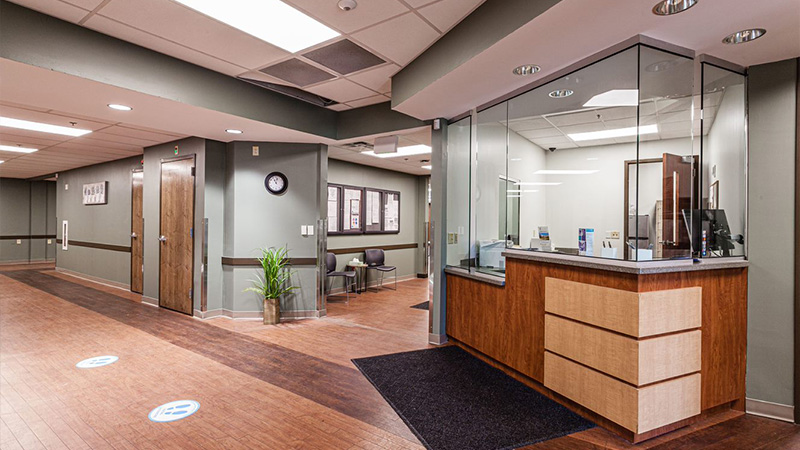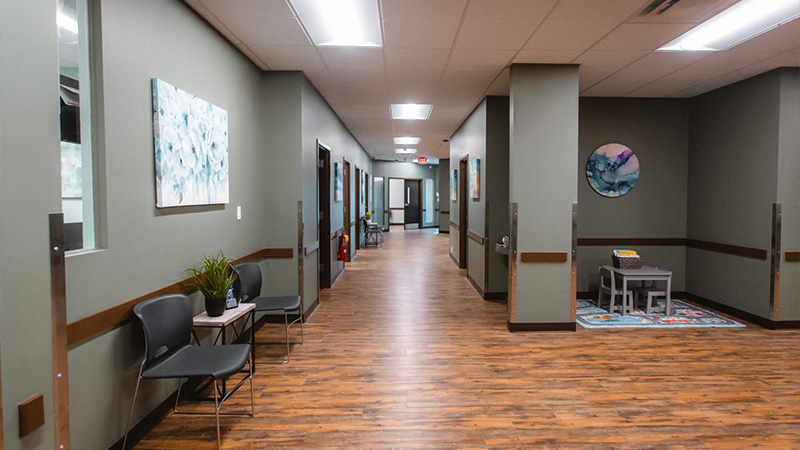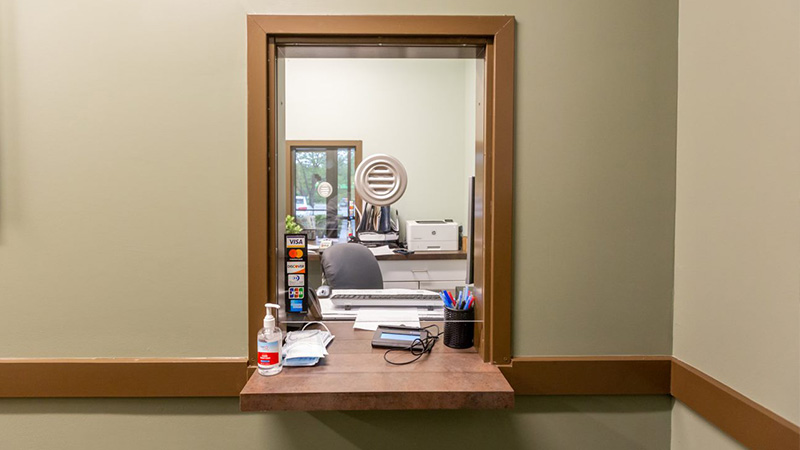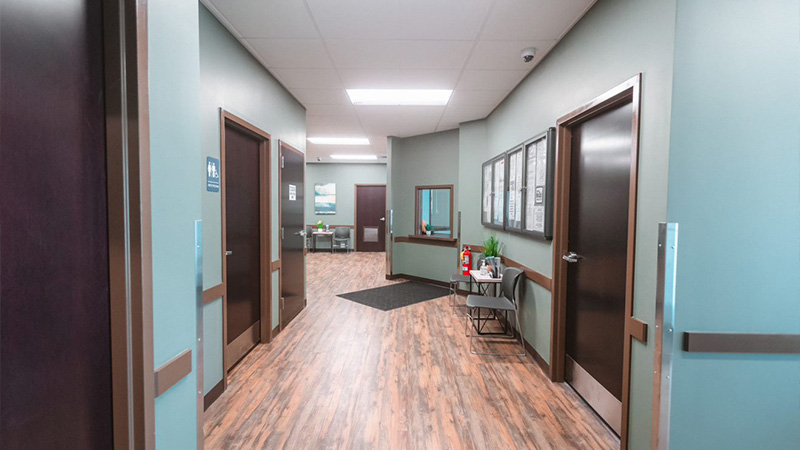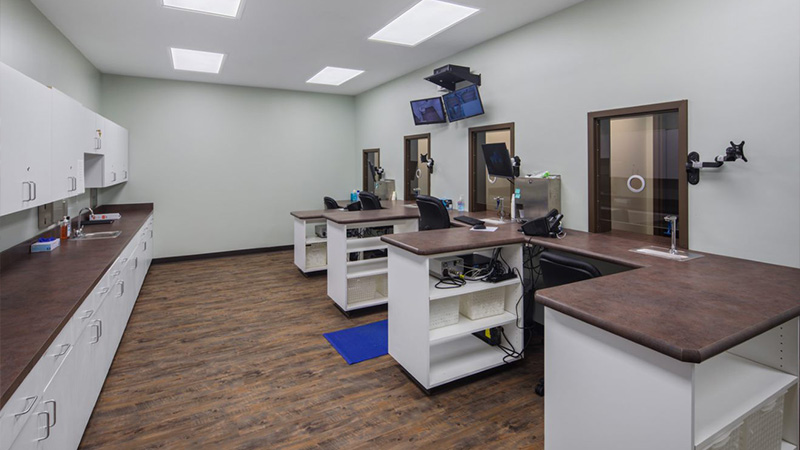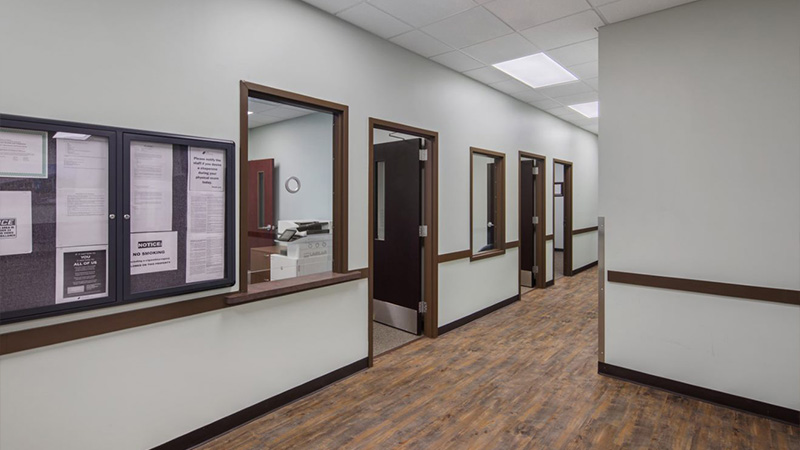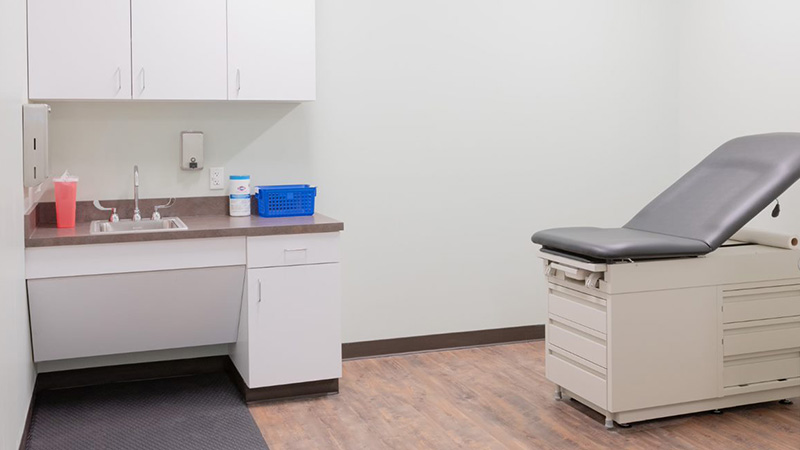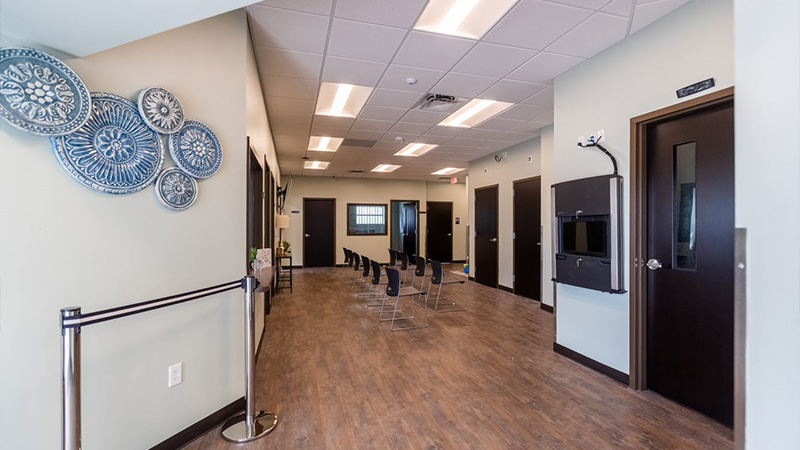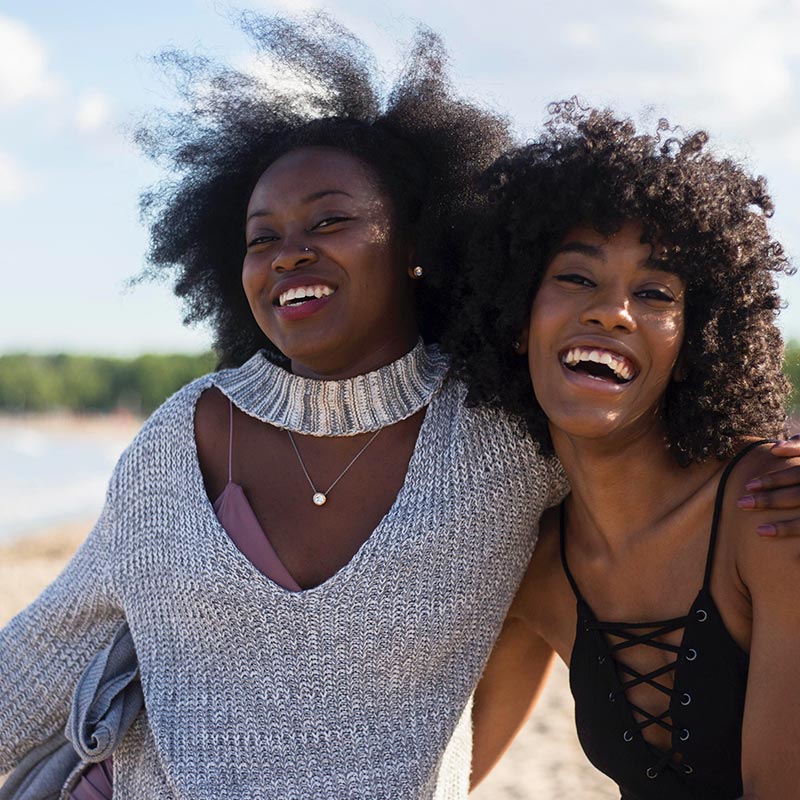 "Methadone gave me a second chance at life, a life that heroin was taking away. I am forever grateful. Thank you!"
– A Former Client