Hermitage Comprehensive Treatment Center
589 Stewarts Ferry Pike
Hermitage, TN 37214
Business Hours
Mon-Fri: 5am-1:30pm
Sat-Sun: 6am-9am
Medicating Hours
Mon-Fri: 5am-11am
Sat-Sun: 6am-9am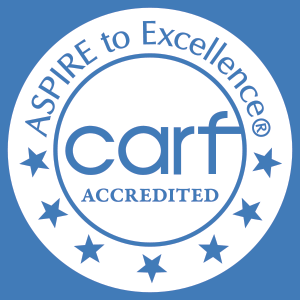 About Hermitage Comprehensive Treatment Center in Hermitage, TN
Hermitage Comprehensive Treatment Center (CTC) provides personalized outpatient care for adults age 18 and older of all genders who have been struggling with opioid use disorder, which is the clinical term for opioid addiction. Our center in Hermitage, Tennessee, offers medication-assisted treatment (MAT), a form of care that incorporates prescription medication and counseling.
Methadone clinics in the United States have offered MAT for decades. Through the years, this form of treatment for opioid addiction has been closely monitored and thoroughly studied, and it has proved to be both safe and effective. The U.S. Centers for Disease Control and Prevention (CDC) and other respected organizations recommend MAT for adults who have developed opioid addiction.
What to Expect at Hermitage CTC
MAT facilities are commonly referred to as methadone clinics, but methadone and other medications are just one part of a comprehensive outpatient approach to help adults whose lives have been disrupted by opioid addiction.
When you take part in outpatient medication-assisted treatment for opioid addiction at Hermitage CTC in Hermitage, Tennessee, your personalized treatment plan will include medication to help you end your opioid use and counseling to help you develop the skills that will support successful long-term recovery.
Methadone and certain other medications allow you to stop using opioids without experiencing the intense cravings, nausea, and other distressing symptoms of opioid withdrawal. Counseling sessions are safe and supportive environments where you can address the emotional, behavioral, and social aspects of opioid addiction and recovery. In addition to helping you identify the factors that may have contributed to your initial opioid use, counseling sessions can also help you develop healthy communication skills, stress management strategies, and relapse prevention capabilities.
Supportive & Encouraging Treatment for Opioid Addiction in Hermitage, TN
At Hermitage Comprehensive Treatment Center, we understand that many people who struggle with opioid addiction also experience profound shame and guilt, which can isolate them from friends, family members, and other vital sources of support. Our outpatient opioid addiction treatment center in Hermitage, Tennessee, is a safe and supportive place where you can get the personalized care you deserve, provided by compassionate professionals in an atmosphere of dignity and respect.
The opportunity to receive a prescription for methadone or another medication may have initially prompted you to seek professional treatment at a methadone clinic. But when you choose our CTC, you will discover that our services extend far beyond helping you manage the symptoms of opioid withdrawal. Here, you can identify your unique goals, determine what successful recovery looks like to you, and develop the plan that will help you achieve your objectives and live a healthier and more satisfying life.