Downtown Portland Comprehensive Treatment Center
Submitting...
Validating Captcha...
An error has occured. Details of this error have been logged.
This submission has been flagged as spam. If you have recently submitted a form, please wait a little while before trying again.
Submission Success!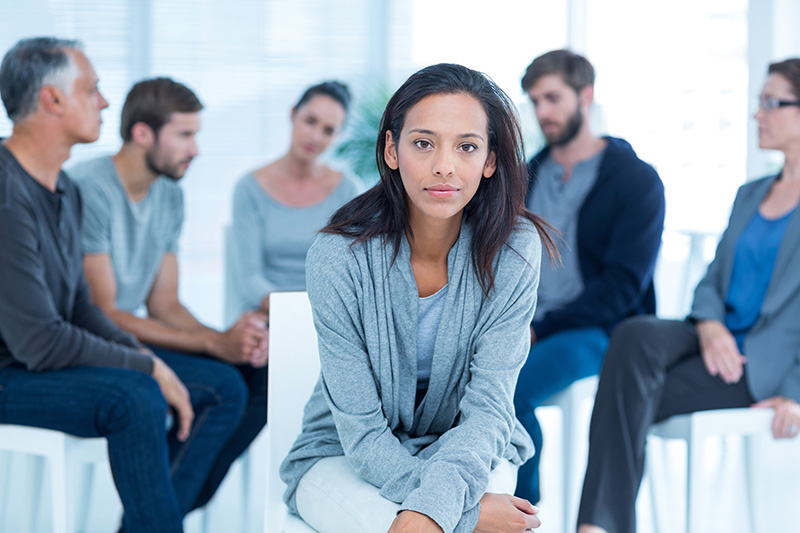 Breaking the cycle of addiction starts with asking for help.
---
Downtown Portland CTC helps patients establish a strong foundation for opioid addiction recovery.
Is Downtown Portland CTC right for you?
Downtown Portland Comprehensive Treatment Center (CTC) offers outpatient treatment for adults age 18 and older of all genders who are struggling with opioid use disorder. The center, which is located in Portland, OR, provides medication-assisted treatment (MAT).
About Downtown Portland Comprehensive Treatment Center
Downtown Portland Comprehensive Treatment Center (CTC) provides high-quality care for adults age 18 and older who are struggling with opioid addictions. Located in Portland, Oregon, our center offers medication-assisted treatment, also known as MAT, on an outpatient basis.
While it's common for a methadone clinic to offer one medication for patients, our CTC can provide methadone, buprenorphine, or Suboxone as part of someone's individualized treatment plan. We combine the use of prescription medication with a counseling component so that patients can benefit from a holistic approach to opioid addiction recovery.
Many people expect to receive methadone or a similar medication when they seek care at a methadone clinic or MAT program. However, at our leading methadone clinic, we strive to go beyond simply providing medication. We make it our mission to help patients develop skills and acquire tools that can support their long-term recovery from opioid addiction.
If you participate in medication-assisted treatment at our Portland-based methadone clinic, you can take part in individual therapy sessions with a qualified professional. Individual therapy can be a chance for you to explore your past struggles and make plans for a brighter future while working one-on-one with a trained professional. We also provide group therapy, where you can exchange support with peers who are receiving medication-assisted treatment services and receive guidance from the counselor who is leading the session.
Medication-Assisted Treatment for Opioid Addiction
Often, when a person begins substance abuse treatment, one of the first challenges is navigating the withdrawal process.
When someone is suffering from an opioid addiction, withdrawal can lead to distressing physical and psychological challenges, including nausea and vomiting, muscle aches, sleep difficulties, profuse sweating, and anxiety. Someone who is withdrawing from opioids may also experience intense, ongoing drug cravings. These complications can make it difficult for a person to successfully end opioid use and remain in recovery.
Medication-assisted treatment offers a whole-person approach to opioid addiction care. By combining medication and a counseling component such as individual or group therapy, medication-assisted treatment programs can help people address the physical, emotional, and social aspects of recovery and lay the groundwork for ongoing success. According to the Substance Abuse and Mental Health Services Administration (SAMHSA), medication-assisted treatment programs are most effective when they include behavioral health therapies like individual counseling or group therapy.
Our opioid addiction treatment center uses Suboxone, buprenorphine, and methadone to help ease the challenges of withdrawal as well as reduce opioid cravings. Taking these medications can help people improve their daily functioning and achieve a sense of physical stability and mental clarity. With these benefits, patients may be able to engage in regular activities, including attending work or school, and participate more fully in treatment.
Medication-assisted treatment is an evidence-based intervention, and respected organizations such as SAMHSA and the National Institute on Drug Abuse (NIDA) recommend MAT as an effective form of opioid addiction treatment. Participating in medication-assisted treatment can lead to a range of benefits, including:
Improved treatment retention
Higher social functioning
Higher employment rates and fewer work absences
Reduced illicit opioid use
What to Expect at Our Downtown Portland Methadone Clinic
Although everyone has different experiences when they work toward recovery from opioid addiction, it's common for people to struggle with feelings of shame, isolation, and helplessness. Additionally, there can be a stigma associated with seeking care at a methadone clinic, Suboxone clinic, or similar treatment center. At our methadone clinic, we strive to help each person feel comfortable and supported during their time in our medication-assisted treatment program.
We believe that we can best serve our patients by understanding where they've been and where they want to go. To accomplish this, our professionals provide thorough intake assessments so that they can create a personalized treatment plan for each patient who is struggling with an opioid addiction.
To determine the medication and dosage that may be right for you, our experienced professionals will conduct a thorough assessment of your health, your current drug use, and your past drug use. To help inform your care, we will also ask questions about your individual strengths and treatment goals. If you begin care at our methadone clinic, we'll provide you with a personalized treatment plan that includes recommendations for medication, such as methadone, and individual and group therapy sessions.
At Downtown Portland CTC methadone clinic, our qualified staff will be happy to answer your medication-related questions both at the beginning of and throughout your medication-assisted treatment experience. We will also monitor your medication and adjust it if needed to ensure that you have access to care that is safe and personalized to your needs.
Below is a brief overview of the medications we offer at our Downtown Portland CTC methadone clinic:
Methadone: Classified as an opioid agonist, methadone works by activating opioid receptors in the brain to reduce opioid cravings without producing intoxication. Methadone drug research has found the medication to be safe and effective for opioid addiction treatment when taken under the guidance of qualified professionals.
Buprenorphine: Buprenorphine medications are partial opioid agonists that work in a similar way to methadone to reduce the physical impacts of withdrawal. When taken as prescribed, buprenorphine can be safe for short- and long-term use.
Suboxone: Consisting of naloxone and buprenorphine, Suboxone helps relieve the powerful cravings and physical challenges that can occur with opioid withdrawal. If you are looking for a Suboxone doctor near you, it may be helpful to ask about the degree of comprehensive and individualized care you can receive. In our MAT program, we work with patients to determine the most appropriate medication and dosage and provide focused support along the way.
Value of Substance Abuse Group Therapy
If you've decided to seek medication-assisted treatment, you may have a lot of questions, including:
How can I find a trusted methadone, buprenorphine, or Suboxone clinic near me?
What are some of the potential benefits of the counseling services offered in medication-assisted treatment?
Is it valuable to seek a methadone clinic that offers both individual therapy and group therapy?
One important feature that may set Downtown Portland CTC apart from other methadone clinics and medication-assisted treatment providers is our comprehensive counseling services, which include both individual and group therapies. Counseling can play a crucial role in recovery by helping you understand challenging thoughts, situations, and feelings and allowing you to make positive life changes that can reduce the chances of future substance use.
Both individual and group therapies can offer distinct benefits. However, group therapy may be particularly powerful because it can allow you to be part of a recovery community. In an effective recovery community, people can exchange support and receive encouragement that may help them achieve and maintain recovery.
In group therapy sessions, you can talk about your struggles with opioid addiction and build positive relationships as you work toward your personal recovery goals. The experience of peer support can help reduce feelings of isolation or hopelessness, as well as provide a safe space to discuss concerns you may find difficult to bring up with friends and family. Forming connections during groups can also help you build confidence and acquire skills you can apply to other relationships in your life.
Additionally, group therapy may provide the opportunity to learn from other people's recovery journeys, including their experiences overcoming setbacks or problems. In addition to being educational, groups can inspire hope and contribute to participants feeling more optimistic about the future. Furthermore, playing a role in another person's recovery can have a positive impact on someone's self-esteem.
Opioid addiction recovery can be a complex process, and often, a variety of approaches and interventions are necessary to help someone get on the path to a healthier future. Group counseling can be a valuable part of someone's recovery journey, and we're proud to offer it as part of our medication-assisted treatment experience.
Directions to Our Downtown Portland, OR, Location
Our Comprehensive Treatment Center is conveniently located in Portland's Old Town neighborhood, just 1 mile from the downtown area.
Our center is within five minutes' walking distance of the following MAX Light Rail stations: Old Town/Chinatown, Skidmore Fountain, and NW 6th & Davis. Additionally, we are accessible by bus and close to many nearby bus stops in the Old Town area.
If you are traveling to our center by car, the following general directions may be helpful:
From North Portland: Take Interstate 5 South to North Vancouver Avenue, taking exit 302A. Then take Northeast Wheeler Avenue, Pacific Highway West, and Northwest Third Avenue to Northwest Davis Street.
From East Portland: Travel west across the Morrison Bridge, then continue onto Southwest Washington Street. Turn right onto Southwest Fourth Avenue and then right again onto Northwest Davis Street. Alternatively, you can travel west along the Burnside Bridge, turn right onto Northwest Fourth Avenue, and then turn right again at Northwest Davis Street.
From South Portland: Take South Macadam Avenue and Southwest Naito Parkway to Southwest Fourth Avenue. Then follow Southwest Fourth Avenue to Northwest Davis Street.
If you're struggling with an opioid addiction, the team at our methadone clinic at Downtown Portland CTC is ready to answer your questions and help determine if our services are right for you. If you choose our opioid addiction treatment center, we will work with you to help you rebuild a healthier, happier, and more fulfilling life in recovery. We encourage you to contact our team today to learn more.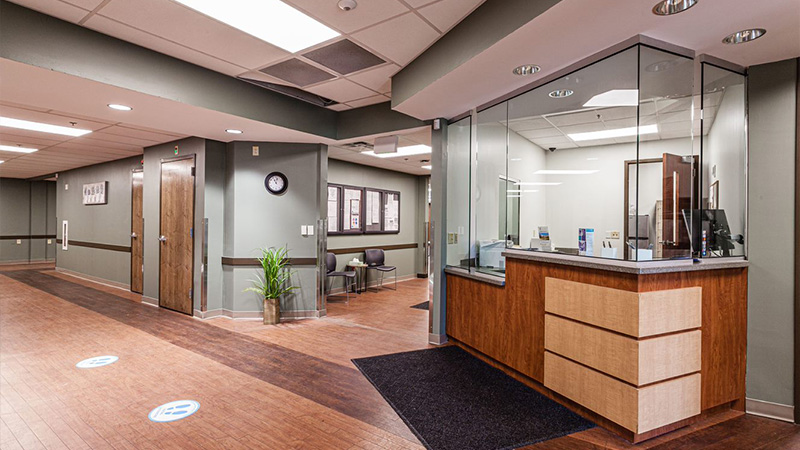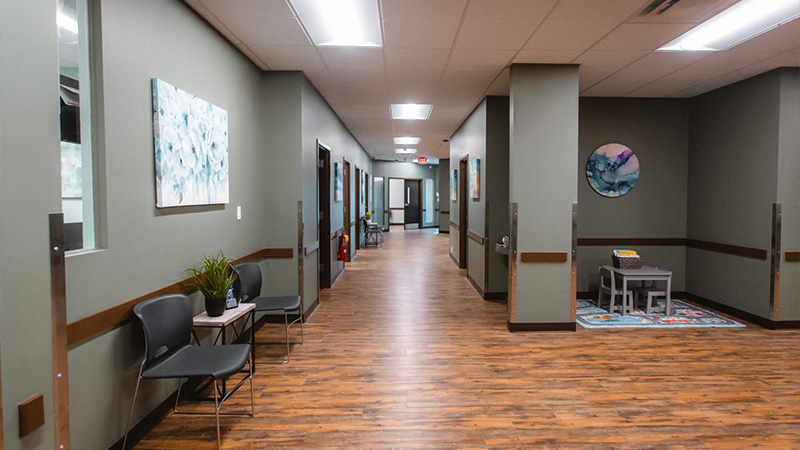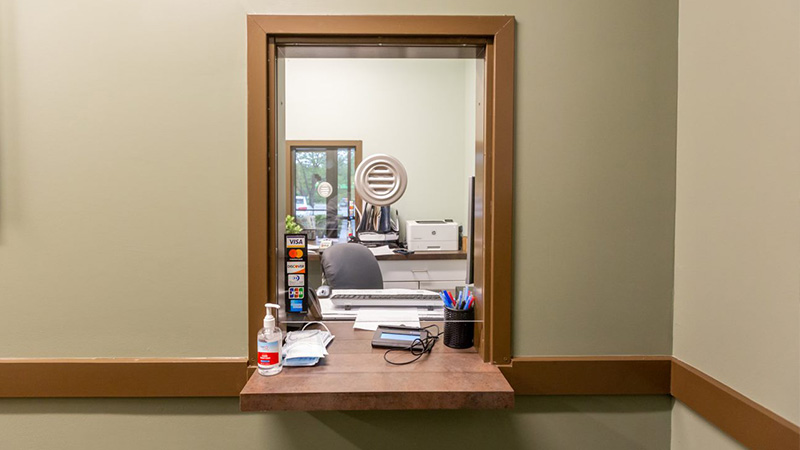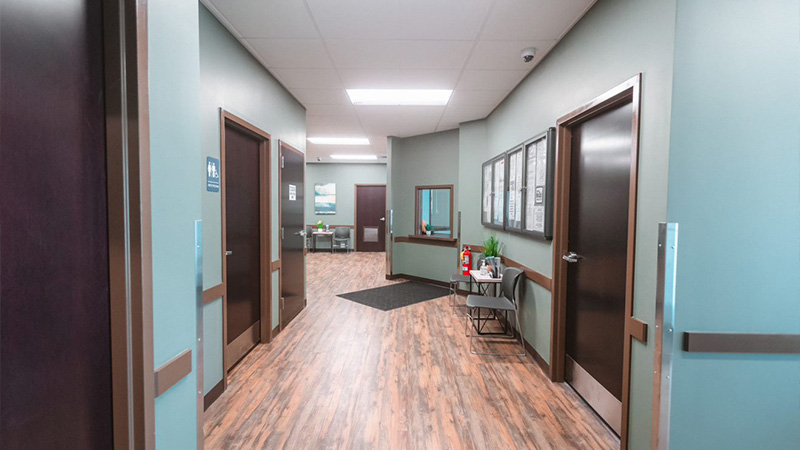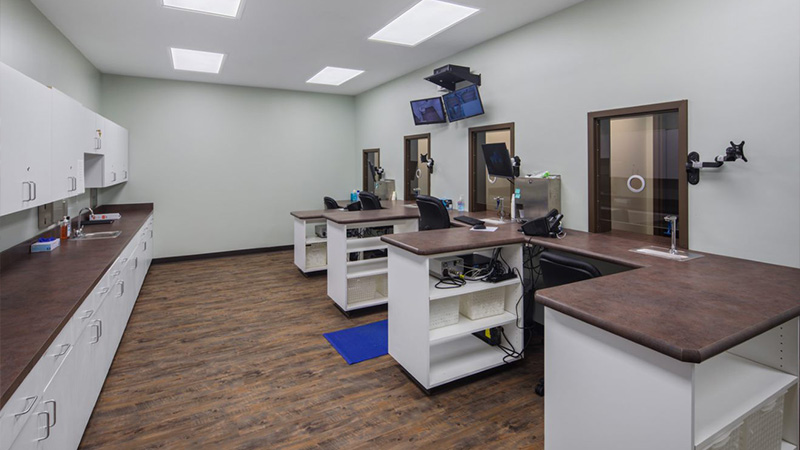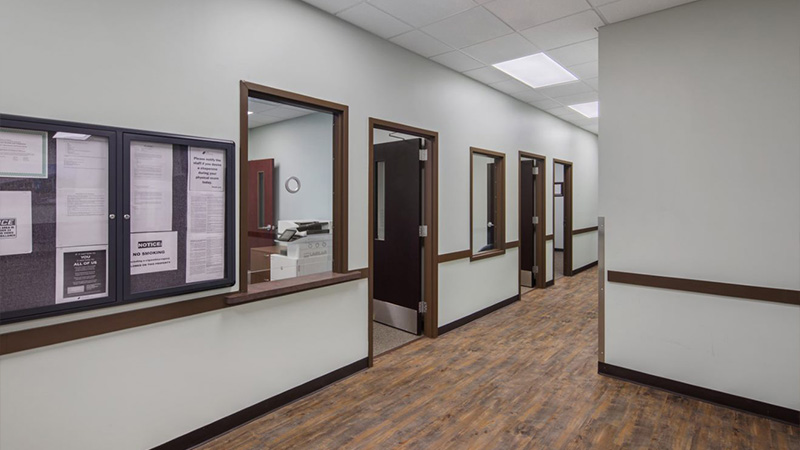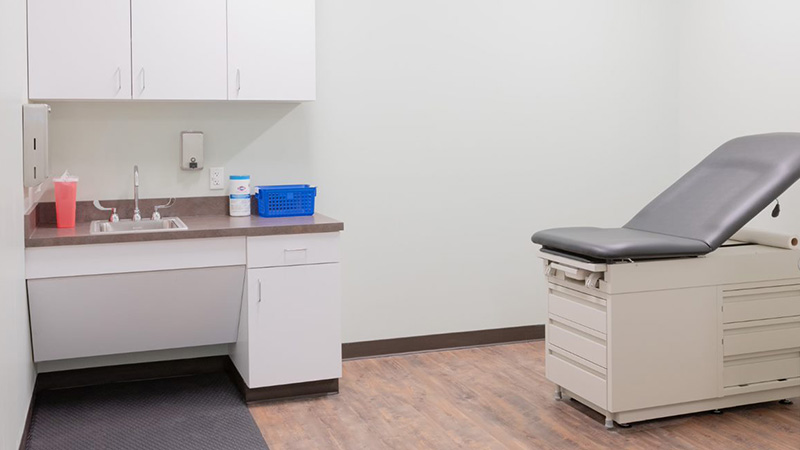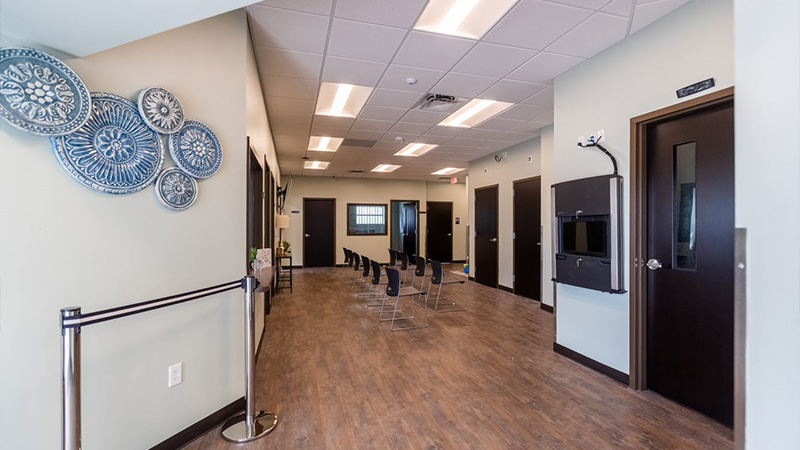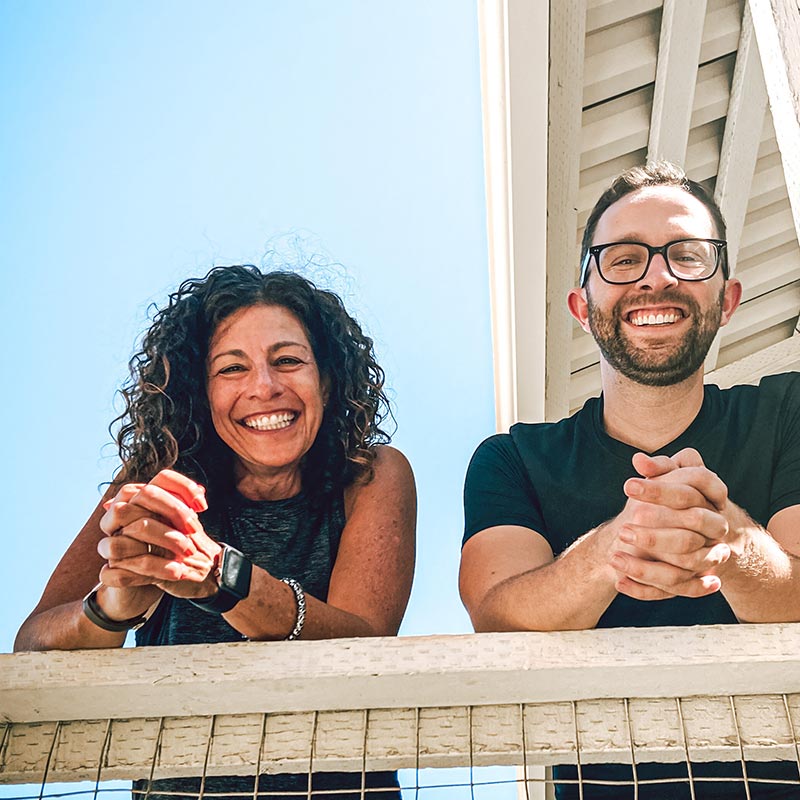 "My gratitude for all who work at the clinic is huge, and I thank you for this opportunity to say my heart's truth."
– A Former Client