Kenosha Comprehensive Treatment Center
Submitting...
Validating Captcha...
An error has occured. Details of this error have been logged.
This submission has been flagged as spam. If you have recently submitted a form, please wait a little while before trying again.
Submission Success!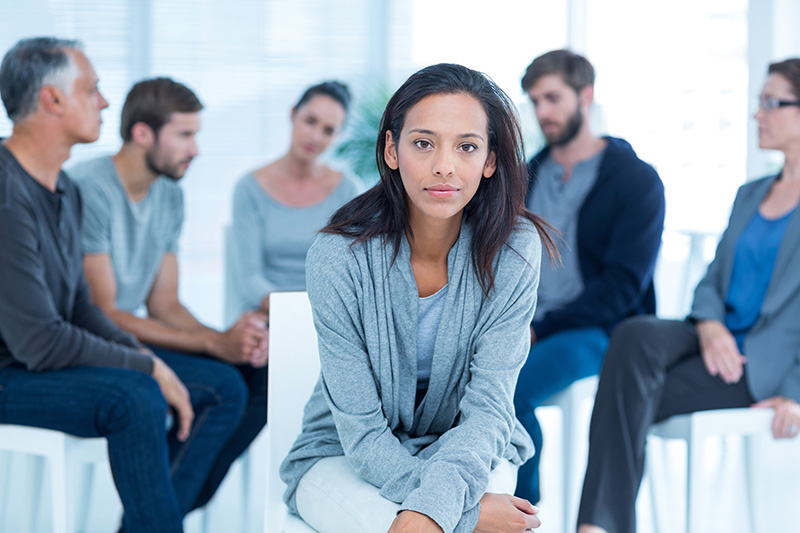 Breaking the cycle of addiction starts with asking for help.
---
Kenosha CTC helps patients establish a strong foundation for opioid addiction recovery.
Is Kenosha CTC right for you?
Kenosha Comprehensive Treatment Center (CTC) offers outpatient treatment for adults age 18 and older of all genders who are struggling with opioid use disorder. The center, which is located in Kenosha, WI, provides medication-assisted treatment (MAT).
About Kenosha Comprehensive Treatment Center in Kenosha, WI
Kenosha Comprehensive Treatment Center (CTC) offers medication-assisted treatment (MAT) for adults age 18 and older who have developed addictions to opioids like heroin, prescription painkillers, and fentanyl. Located in Kenosha, Wisconsin, our outpatient rehab facility serves the communities of Kenosha County and is accessible from many cities in the area. At our CTC, patients can benefit from the care of expert staff members who are proud to offer clinically excellent outpatient services for people who are seeking long-term recovery from opioid addictions.  
Medication-assisted treatment is a comprehensive form of research-based and time-tested care that has been offered at opioid addiction treatment centers and methadone clinics for decades, helping many people progress on their recovery journeys. MAT combines the use of effective, FDA-approved medications with counseling to support lasting healing from opioid addictions. 
If you are suffering from opioid use disorder, taking part in Kenosha CTC's outpatient treatment program can help you overcome the physical challenges of the withdrawal process. In addition, receiving MAT at our clinic can help you improve your lifestyle choices and develop relapse prevention strategies. Medication-assisted treatment at our CTC can be effective in helping people in the recovery process because it addresses the physical, emotional, and social aspects of opioid addiction. 
Some clinics and outpatient rehab centers only offer one type of medication to help relieve the physical symptoms of opioid withdrawal and promote recovery. However, Kenosha CTC provides a wider range of options, allowing us to meet a variety of individual needs. At Kenosha Comprehensive Treatment Center, we offer methadone, Suboxone, and Vivitrol. We prescribe medication for each patient based on their medical history and current physical and mental health. Our outpatient treatment program also incorporates individual and group therapy sessions where patients can share their experiences and build a community that offers encouragement and support.  
Our treatment center offers flexible, comprehensive care options that exceed the services of many traditional methadone clinics. At our CTC, we provide medication-assisted treatment on an outpatient basis, which allows patients to receive care while maintaining their daily routines. 
At Kenosha CTC, we strive to create a safe and supportive setting for opioid addiction treatment. This means that we welcome people from all backgrounds and aim to treat every patient with the respect they deserve. Our goal is to help each person who receives care at our clinic build a solid foundation for their recovery journey.  
Medication-Assisted Treatment for Opioid Addiction
MAT is an effective form of care that can be appropriate for adults who have a wide range of opioid addiction recovery needs. When someone receives MAT from a licensed provider, they can experience many physical and social benefits. 
At Kenosha CTC, the medications offered in our outpatient treatment program can help ease the impacts of opioid withdrawal, making it easier for patients to stop using opioids. We prescribe methadone, Vivitrol, or Suboxone, depending on the person's needs. These medications have also proved to help alleviate cravings that can occur when someone stops using opioids.  
Many of our patients are familiar with the significant physical benefits of medication-assisted treatment. However, they are often less aware of the role counseling can play in helping people work toward recovery. Individual and group counseling are a key part of outpatient opioid addiction treatment at our clinic and can allow people to explore the emotional and psychological aspects of opioid use disorder.  
People who take part in medication-assisted treatment often experience multiple positive outcomes. Receiving MAT can help prevent relapse and increase the chances of someone remaining in treatment. Other common benefits of MAT include: 
Reduced risk for opioid overdose and death

 

Enhanced physical health

 

Increased ability to gain and keep employment

 

Lowered risk for contracting infections 

 

Improved birth outcomes for babies who are born to women who have opioid use disorder

 
What To Expect at Kenosha Methadone Clinic
When you're looking for a methadone or Suboxone clinic, we encourage you to consider our outpatient treatment center. When you receive care at Kenosha CTC, you can find expert Suboxone doctors who can prescribe Suboxone as well as multiple medication options, depending on your background and needs. We provide a high level of support that can help our patients achieve lasting recovery.  
We know that timing can be crucial when starting treatment at a methadone clinic. Our streamlined intake process at Kenosha CTC allows our patients to be quickly connected with the care they need. To schedule an assessment, you can call anytime, 24 hours a day. Typically, our staff can schedule a new patient for an intake evaluation within 24 hours after they call.  
Each patient who receives care at our Kenosha clinic completes a thorough initial evaluation that allows our staff to gather information about their medical background and treatment history. Intake appointments at our treatment center take approximately four hours. During your intake assessment, you'll take part in multiple tests and questionnaires that allow us to design a personalized care plan that will serve as your guide in our outpatient rehab program. 
Our admissions process includes the following steps: 
During your first appointment, you'll fill out basic paperwork.

 

You'll then complete a physical exam and receive a drug screening.

 

A clinical staff member will walk you through a series of questions that can give us insight into important details about your medical history, past drug use, and treatment goals.

 

Based on your intake assessment, our staff will create an individualized treatment plan that addresses your unique needs.

 

After creating your plan, our expert staff can prescribe medication and schedule your counseling sessions. 

 
After you begin care in our medication-assisted treatment program, you will receive ongoing, focused support from our qualified team. The types of professionals who provide treatment in our program include: 
Physicians and licensed social workers

 

Registered nurses and licensed practical nurses

 

Substance abuse counselors and mental health professionals

 
The professionals at our outpatient rehab are committed to helping patients achieve the best outcomes. If you're looking for a clinic near Kenosha that provides multiple medication options and expert care, we believe that our outpatient facility is an excellent choice. 
Our Treatment Therapies
At Kenosha CTC, we strive to offer individualized care that goes beyond the one-size-fits-all treatment methods of traditional methadone clinics. The length of treatment and types of services and therapies our patients receive vary depending on their needs.  
Our patients participate in regularly scheduled counseling as part of medication-assisted treatment in our Kenosha outpatient program. We offer on-site individual and group therapy sessions, and telehealth counseling services are also available.  
Licensed counselors conduct individual therapy sessions at Kenosha CTC. The frequency and length of these sessions depend on each patient's needs and how long they have been receiving MAT at our clinic. During individual therapy, patients have the opportunity to share their experiences and feelings with a mental health professional in a confidential setting. Our counselors offer support, feedback, and education on topics such as developing coping skills and relapse prevention strategies.  
Our group therapy sessions are also led by trained counselors who offer education on addiction and recovery. The benefits of participating in group therapy can include: 
Giving and receiving feedback

 

Learning interpersonal skills such as validation and empathy

 

Setting goals and practicing accountability 

 

Exploring problem-solving strategies

 

Developing relapse prevention skills

 
Group therapy sessions give patients the opportunity to meet each other, share their stories, and offer peer support. The relationships our patients develop during group therapy can be a source of ongoing encouragement throughout the recovery process.  
As they receive care, our patients work closely with Kenosha CTC staff to plan for their discharge from our program. A patient's aftercare plan is updated throughout their time in treatment to account for their progress. This plan can include recommendations for counseling and local support groups, which can help the patient build on the progress they made in our outpatient treatment program. 
Directions to Our Kenosha, WI, Location
Kenosha CTC is in Kenosha, Wisconsin, a city on the southwestern shore of Lake Michigan. It is conveniently located along Interstate 94, which makes it accessible to the nearby cities of Milwaukee and Chicago.  
To access our clinic from downtown Kenosha, head east on 52nd Street. Continue straight on 52nd Street until you reach Sheridan Road, which runs parallel to Lake Michigan. Turn left onto Sheridan Road. Drive north until you reach our treatment center at 7991 Sheridan Road, which will be on your left.  
Our CTC is kitty-corner to the Speedway gas station on 80th Street and Sheridan and is surrounded by shops and restaurants. Our large clinic was recently remodeled and features multiple offices and booths that offer our patients privacy and comfort.  
Living with an opioid addiction can negatively impact many parts of a person's life, but treatment can offer hope for a better future. Contact our team today to learn more about our medication-assisted treatment services and how they can help you or a loved one heal and thrive. We want to be a trusted resource for our patients as they work toward long-term recovery.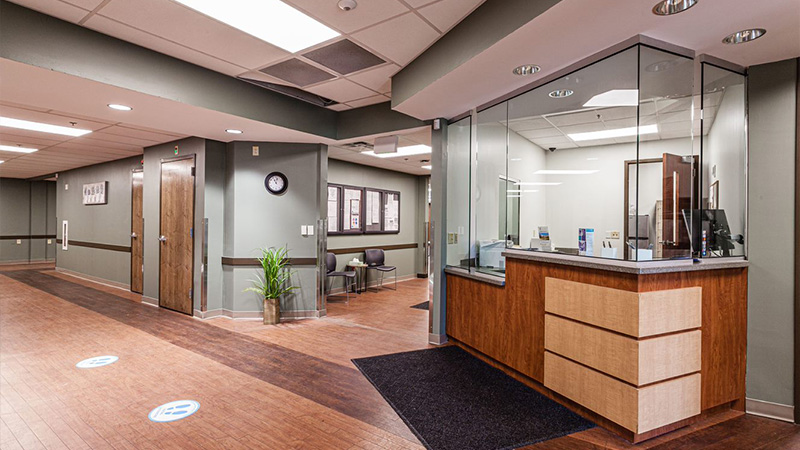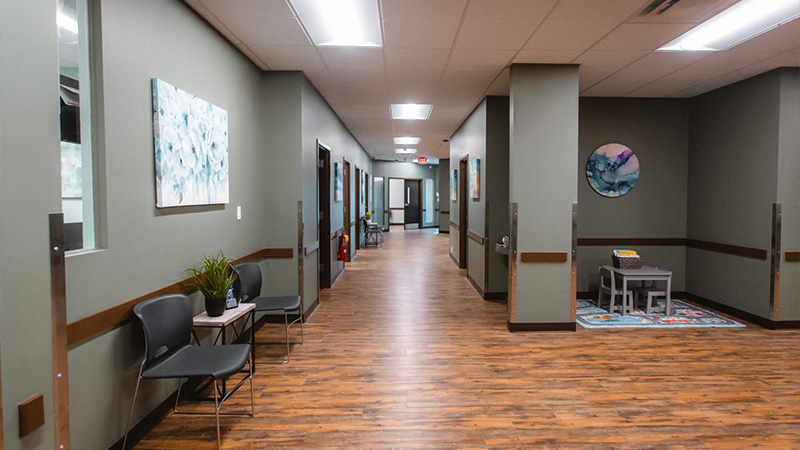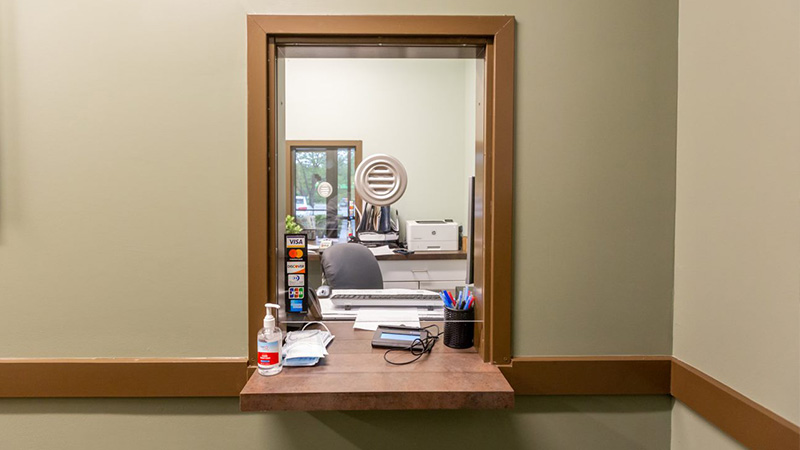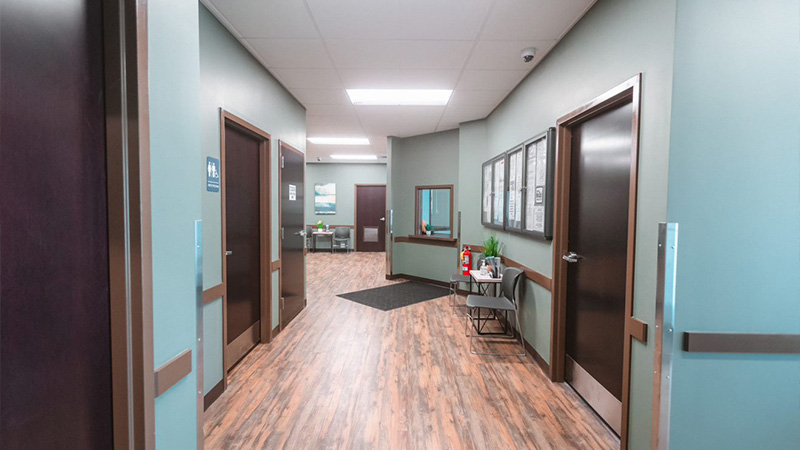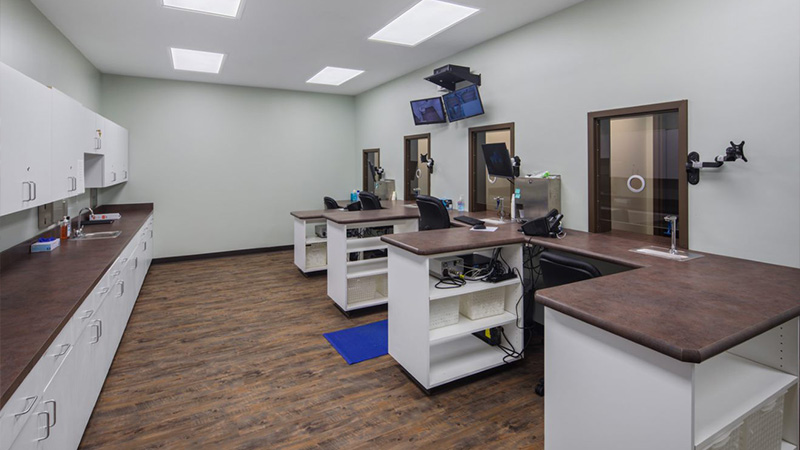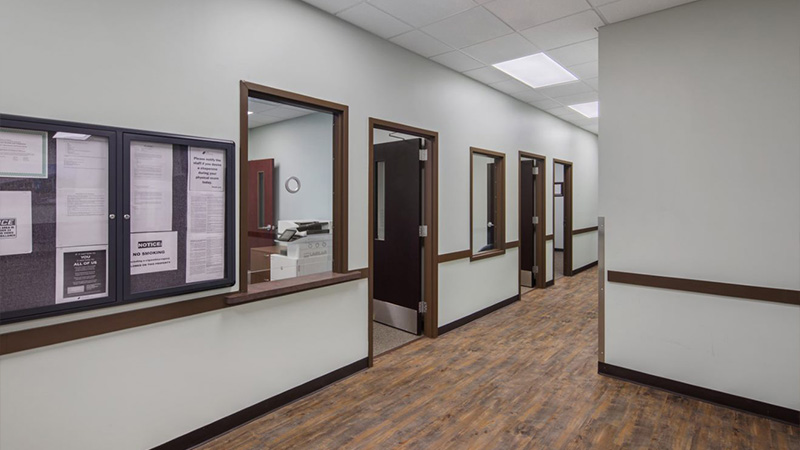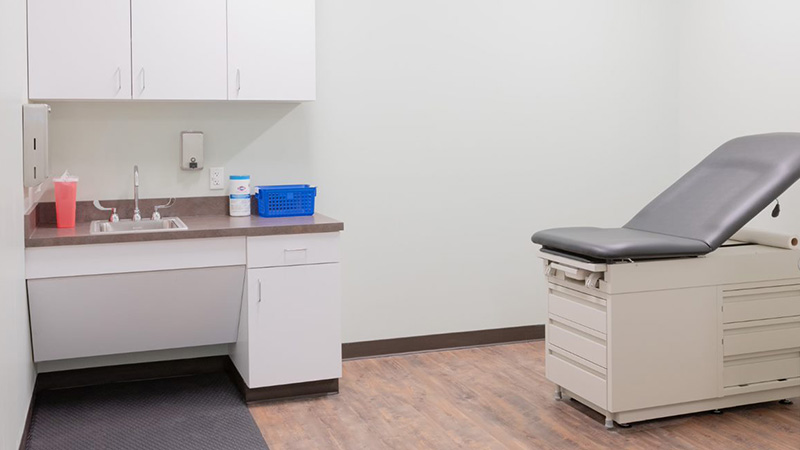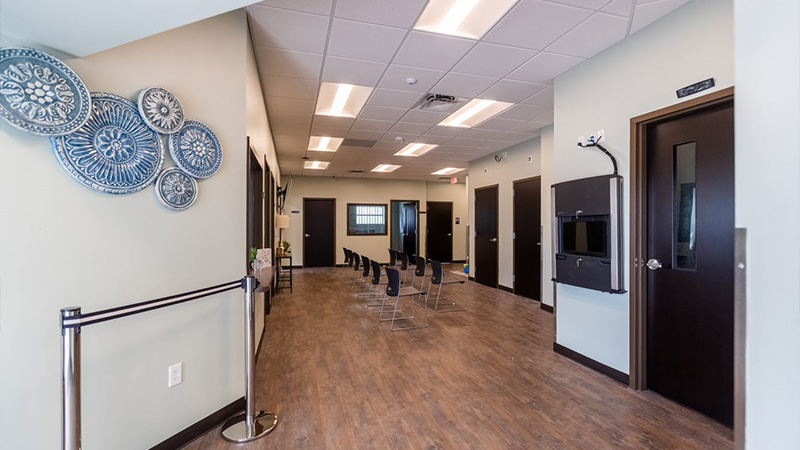 "I am so grateful for the staff at Providence CTC. I have been able to abstain from using Opioids for over 2 years with the help of Methadone.  I still am working every day on my recovery, and it gets easier every day."
– A Former Client